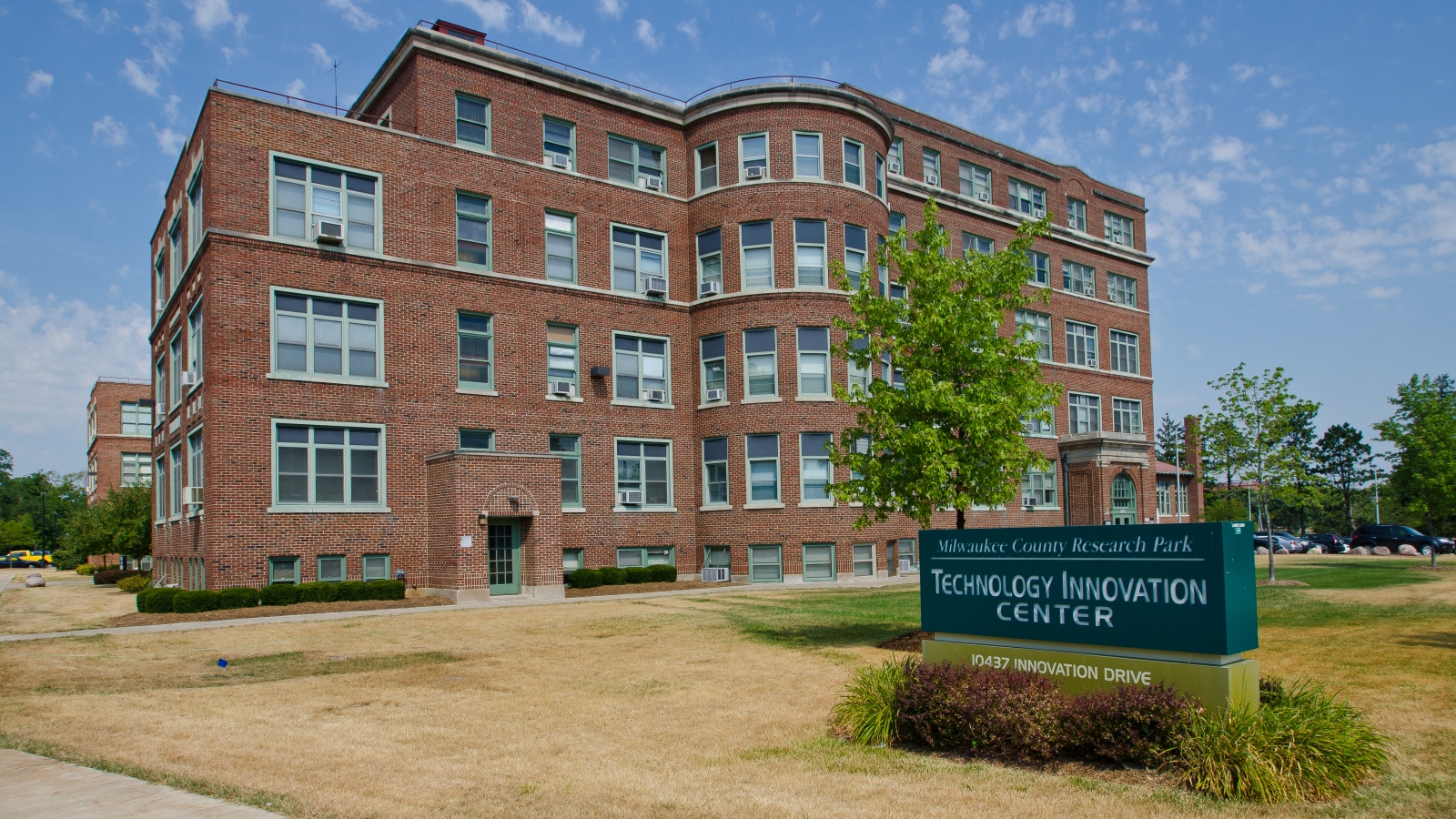 The Technology Innovation Center (TIC) at Milwaukee County Research Park (MCRP) is a high-tech business incubator with a focus on information technology and software, biotechnology and medical devices, and industrial applications and manufacturing. Since opening in 1993, the TIC has fostered the creation of over 1,000 jobs.
The TIC is located in space that was owned by Milwaukee County. In 2013, a comprehensive facilities plan prepared on behalf of the County, recommended that the building be demolished and redeveloped. Faced with a possible closure, the MCRP Corporation, the non-profit group that operates the TIC, engaged SB Friedman to conduct an objective needs assessment for incubator space at MCRP. Our engagement included the following tasks:
Reviewing key characteristics, past performance, and the profile of current and past tenants.

Surveying and interviewing tenants to understand their space needs, motivation for locating within an incubator setting, and options for locating elsewhere.

Evaluating the entrepreneurial ecosystem within the Milwaukee region, including recent major activities occurring within the ecosystem.

Assessing existing and planned space available to entrepreneurs, both in formal incubator settings and within the private market.

Analyzing past and forward-looking economic indicators to determine whether sufficient demand existed to support an incubator at MCRP.
Results: Our analysis indicated that the TIC is fulfilling a unique niche within the Milwaukee region's entrepreneurial ecosystem that is neither duplicated by the existing or planned supply of incubators and accelerators, nor fully available within the private market. In March 2015, the Board petitioned the County to purchase the TIC building and assume responsibility of maintenance and capital costs. It is anticipated that the ownership by MCRP will allow incubation efforts to continue at the TIC.