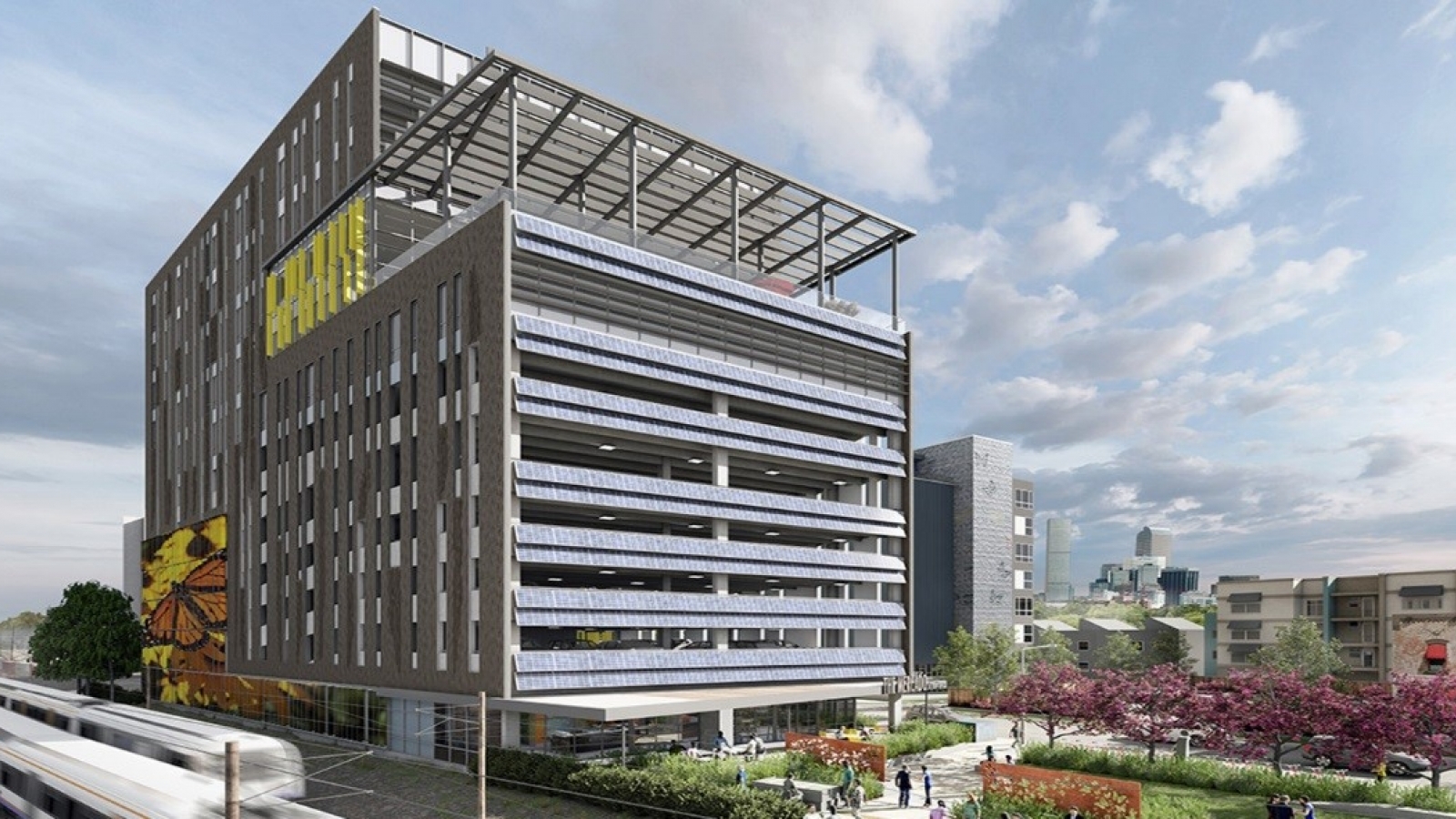 SB Friedman provides NMTC services on behalf of nonprofits, manufacturers, developers, local governments, financial institutions, foundations, and Community Development Entities (CDEs). To date, we have provided underwriting, structuring, & other services on 149 successfully closed NMTC transactions totaling nearly $2.3 billion. We also help administer and provide compliance services for a portfolio of over $600 million of outstanding NMTC loans.
Securing NMTC for Projects
We assist clients in securing NMTC allocation from CDEs and equity from NMTC investors. We are effective in making pitches to NMTC financing partners to secure commitments in a very competitive environment where these resources are often scarce. Our services include:
Identifying appropriate financing participants for projects based on geography, project type and other factors;

Presenting the community impacts of a proposed project in a compelling manner to attract interest from CDEs/investors;

Summarizing transaction details in clear, understandable formats that address CDE/investor questions and create a clear path to closing;

Obtaining term sheets from CDEs/investors committing NMTC resources to the transaction; and

Assisting our clients in negotiating favorable terms on the NMTC financing, including CDE fees and investor pricing.
Structuring Financing
We provide transaction structuring services for our clients to arrive at the most feasible, efficient and beneficial structure for all parties. The flexibility of the NMTC program allows sponsors to opt for multiple transaction structures. However, each has its own implications for an organization's operations, balance sheet, financial reporting obligations, etc. We routinely work with a diverse array of sources, such as conventional bank debt, CDFI Loans, TIF, historic tax credits, renewable energy credits, low-income housing tax credits, state tax credits, NSP funds, EB-5 debt, QSCB bonds, tax-exempt bonds, philanthropic loan guarantees and social investments, HUD 108 loans, 221(d) loans, and federal/state/local grants.
Supporting Deal Closings
With much of the success of NMTC closing dependent on the project sponsor, we take an active leadership role in the closing process. This begins early by identifying deal-specific challenges—whether they are obtaining site control, navigating the entitlement process, or securing other financing—and working closely with clients to overcome these "gating" items. With many different parties, legal documents, and due diligence involved in a closing, we work closely with our clients to ensure that the closing process moves along smoothly and reliably for everyone. With this emphasis on closing support, we are able to maximize the benefits of NMTC.
Measuring and Analyzing Community Impacts
We assist our clients with assessment, documentation, analysis and community impact reporting tasks related to NMTC transactions. We work closely with NMTC project sponsors to fully understand the breadth of impacts that projects have on their community through customized survey and reporting tools, community benefits agreements, and on-site interviews. We then supplement this primary data with a full suite of economic and demographic analysis tools and additional research to contextualize project impacts. Finally, we work with our clients to help present this information to various audiences through reports to the CDE staff and board members, CDFI Fund reporting, and impact narratives included in NMTC allocation applications
Obtaining NMTC Allocation for Community Development Entities
We have an extensive track record of writing successful NMTC applications to obtain allocation for CDE clients. We take a highly customized approach to NMTC applications, where we work to present a CDE's mission, strategy and history in the most competitive light. In drafting NMTC applications, we tap our firm's in-house capabilities, datasets and software to analyze such factors as economic impact, spatial/ demographic indicia of distress, retail leakage/demand, and other factors to create compelling support for NMTC strategy and impact narratives.
Performing Asset Management and Compliance
We provide clients with ongoing servicing, asset management and compliance support. These functions include: borrower reporting/monitoring, loan servicing, and flow-of-funds management during the seven-year NMTC compliance period; monitoring/documentation of Allocation Agreement and IRS compliance; CDFI Fund CIIS reporting; transaction/borrower performance monitoring; CDE-level LIC accountability; NMTC investor reporting; and other related functions. We also routinely coordinate with our clients' audit teams to provide them the information required to complete CDE audits. Finally, we work extensively with our clients to ensure that they have a full understanding of their obligations during the NMTC compliance period and are providing all required information in a timely fashion.