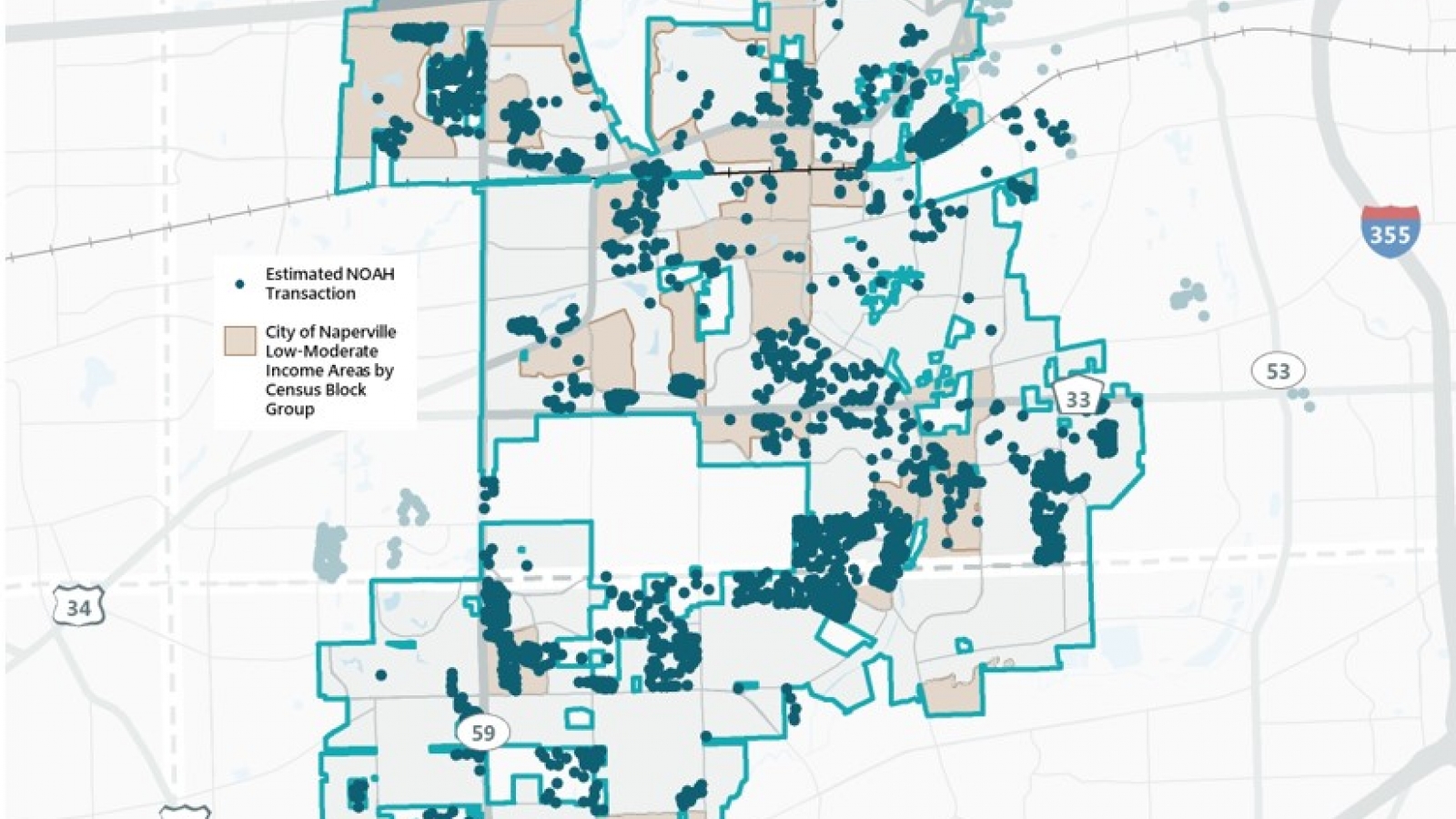 Seeking to preserve and promote a diverse housing stock affordable to a range of residents and employees, the City of Naperville engaged SB Friedman to analyze the City's existing housing and project housing needs in the short and long terms. Based on our analysis, we provided the City a menu of policy options to address housing challenges and capitalize on opportunities to create diverse housing options at various price points.
The City sought to: understand whether its existing housing stock met current and future needs; identify key housing issues and unmet needs across all populations; and lay out policies, strategies and objectives to address existing and anticipated housing challenges and opportunities. Our work included:
Synthesizing data from public and private sources to understand existing socioeconomic, workforce, and housing characteristics;

Estimating the number of households that are cost-burdened or experiencing affordability challenges;

Projecting unmet housing needs over the next 20 years; and

Interviewing key stakeholders to understand unmet housing needs that were not apparent through the quantitative analyses.
SB Friedman then prepared a toolkit consisting of a variety of programs, policies and strategies that could be implemented to achieve the City's goal of a diverse, affordable housing stock.
Results: Eight of our recommendations went to the City Council in August 2020, including creation of an inclusionary zoning policy, establishing a housing trust fund, and creating a City staff position to address housing issues. In early 2021, City Council voted unanimously to advance evaluation of an inclusionary zoning policy and other efforts to address unmet housing needs included in the set of recommendations. The decision was covered in The Chicago Tribune here. The City is also implementing our recommendation to develop City-owned land for affordable housing for older adults and those with disabilities. Currently, we are working with the City to evaluate various inclusionary zoning parameters and prepare an Inclusionary Zoning Ordinance (IZO) for Council review.