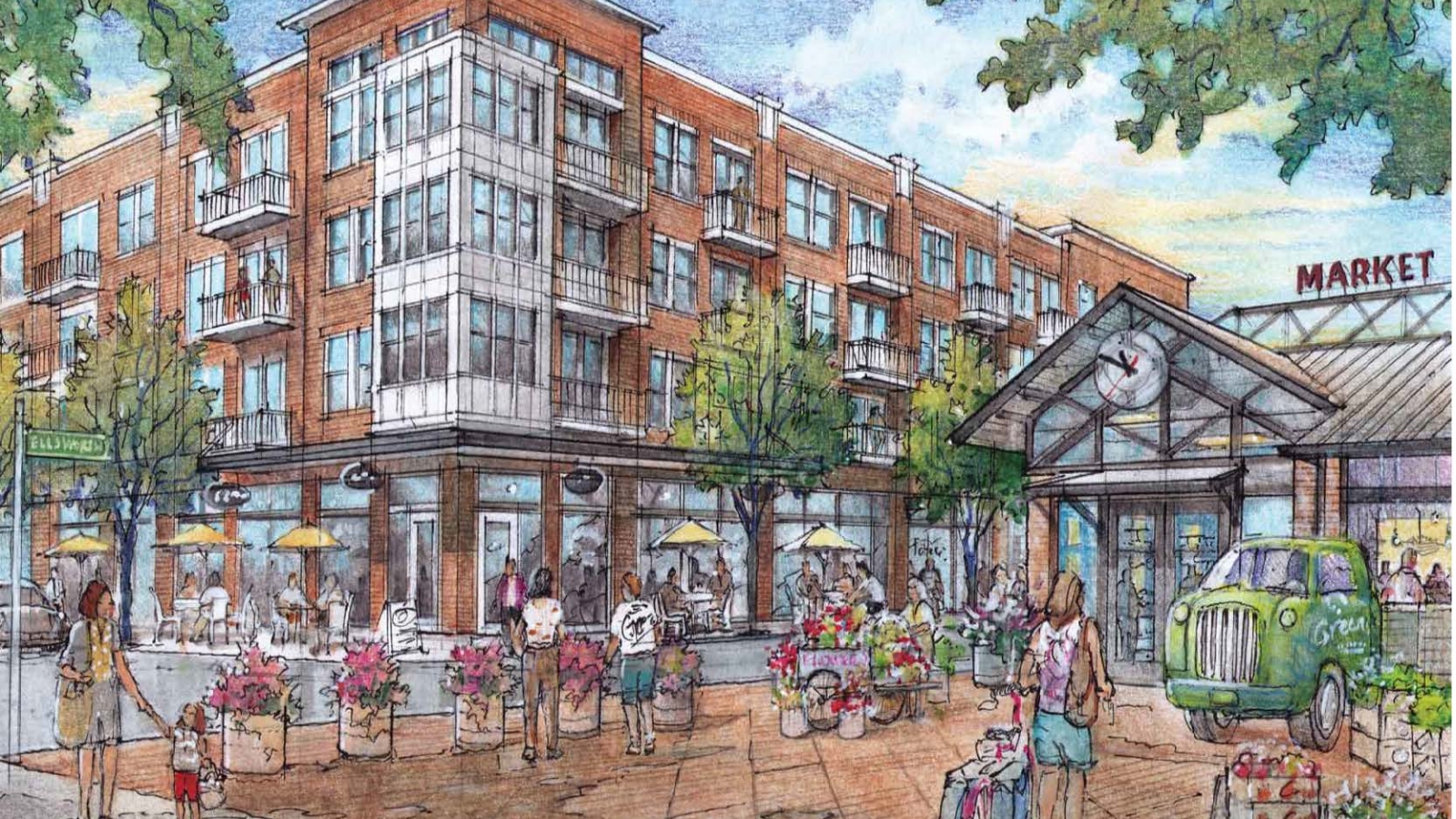 SB Friedman, as part of the Momentum Midland initiative, developed a strategic plan for real estate investment in downtown Midland, Michigan. The goal of the plan was to develop an actionable road map for the downtown area that leveraged recent development and prior planning efforts to enhance the downtown environment, improve livability, and promote economic and cultural development. SB Friedman collaborated with planning firms Looney Ricks Kiss and Alta Planning + Design on the effort.
During the initial phase of work, SB Friedman's role included: 
Assessing existing downtown conditions, land use patterns and ownership;
Evaluating the market potential for residential, office, retail and hotel uses;
Identifying a market-supportable private development program;
Analyzing the market and financial feasibility of a proposed public indoor farmers' market; and
Identifying potential funding sources for public and private development. 
Under an ongoing engagement, SB Friedman is assisting MBF with implementation of the plan by: 
Assessing the financial feasibility of new residential and office development;
Developing a Request for Qualifications/Proposals (RFQ/P) process for the disposition of 14 acres of assembled, development-ready land;
Preparing marketing materials used in support of land disposition efforts; and
Conducting direct outreach to potential developers. 
Results: The RFQ/P document was released on February 1, 2016. SB Friedman continues to conduct developer outreach and, upon closure of the RFQ/P period, will evaluate developer submittals based on the developer's capability and financial capacity to complete the project, as well as the proposed project's adherence to the development goals outlined by the land owners. It is anticipated that SB Friedman will also assist in land disposition efforts as developers are selected for individual development sites.
Image Source: Michigan Baseball Foundation