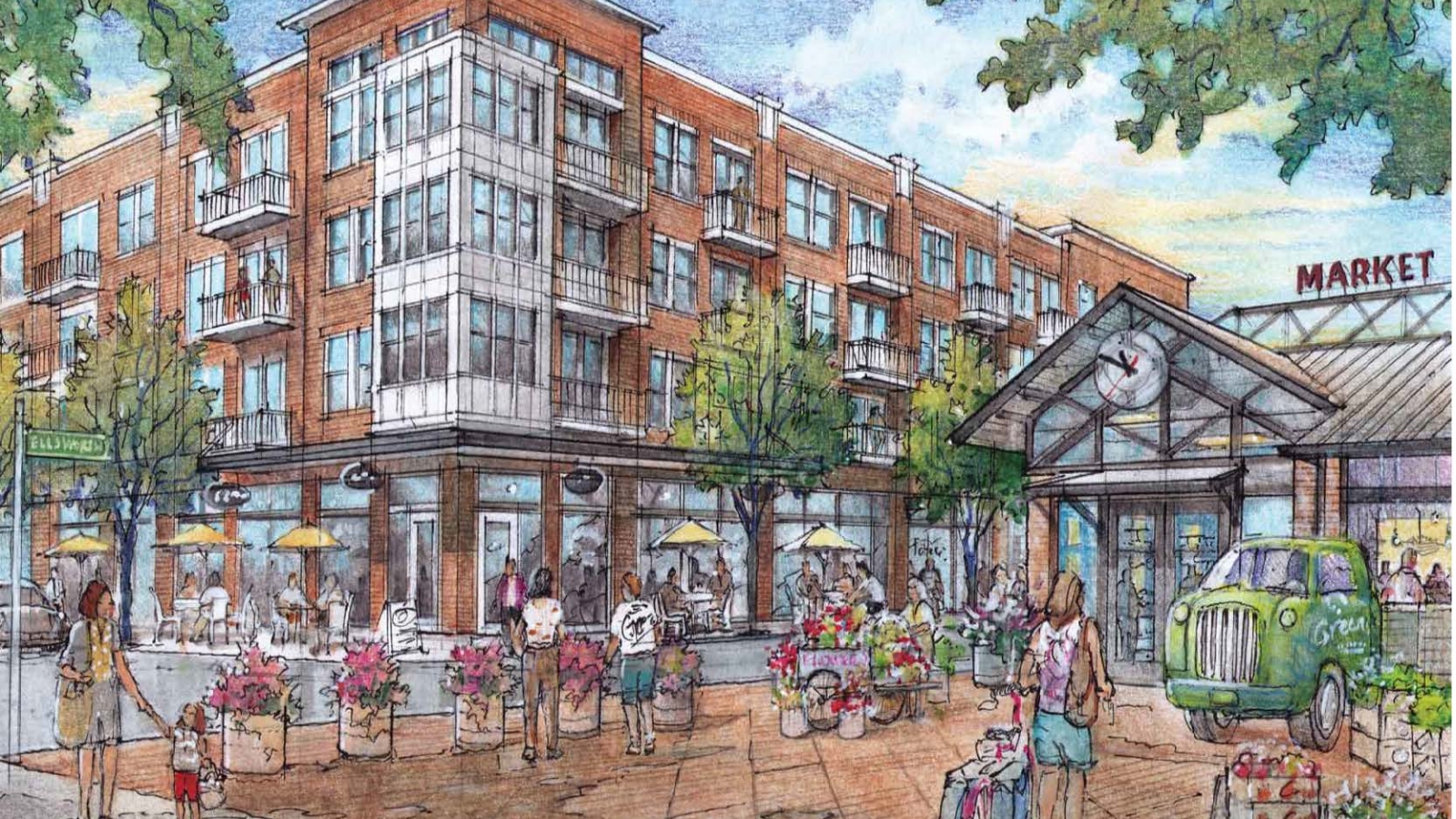 Through the Momentum Midland initiative, SB Friedman assisted the Michigan Baseball Foundation with preparing and implementing a strategic plan for investment in downtown Midland, Michigan.
During the initial phase of work, SB Friedman's role included: 
Assessing existing downtown conditions, land use patterns and ownership;
Evaluating the market potential for residential, office, retail and hotel uses;
Identifying a market-supportable private development program;
Analyzing the market and financial feasibility of a proposed public indoor farmers' market; and
Identifying potential funding sources for public and private development. 
Under an ongoing engagement, SB Friedman is assisting MBF with implementation of the plan by: 
Assessing the financial feasibility of new residential and office development;

Evaluating a deal of behalf of MBF, who was considering an equity investment in one of the projects;

Developing a Request for Qualifications/Proposals (RFQ/P) process for the disposition of 14 acres of assembled, development-ready land;
Preparing marketing materials used in support of land disposition efforts; and
Conducting direct outreach to potential developers. 
Results: As developers were selected for individual development sites, SB Friedman evaluated the financial feasibility of proposed projects and assisted in land disposition efforts. A new hotel, mixed-use residential/office project, and townhome project have been developed. Several other components of the strategic plan, including an updated downtown streetscape, road diet and active programming of downtown events, have also been implemented.
Image Source: Michigan Baseball Foundation