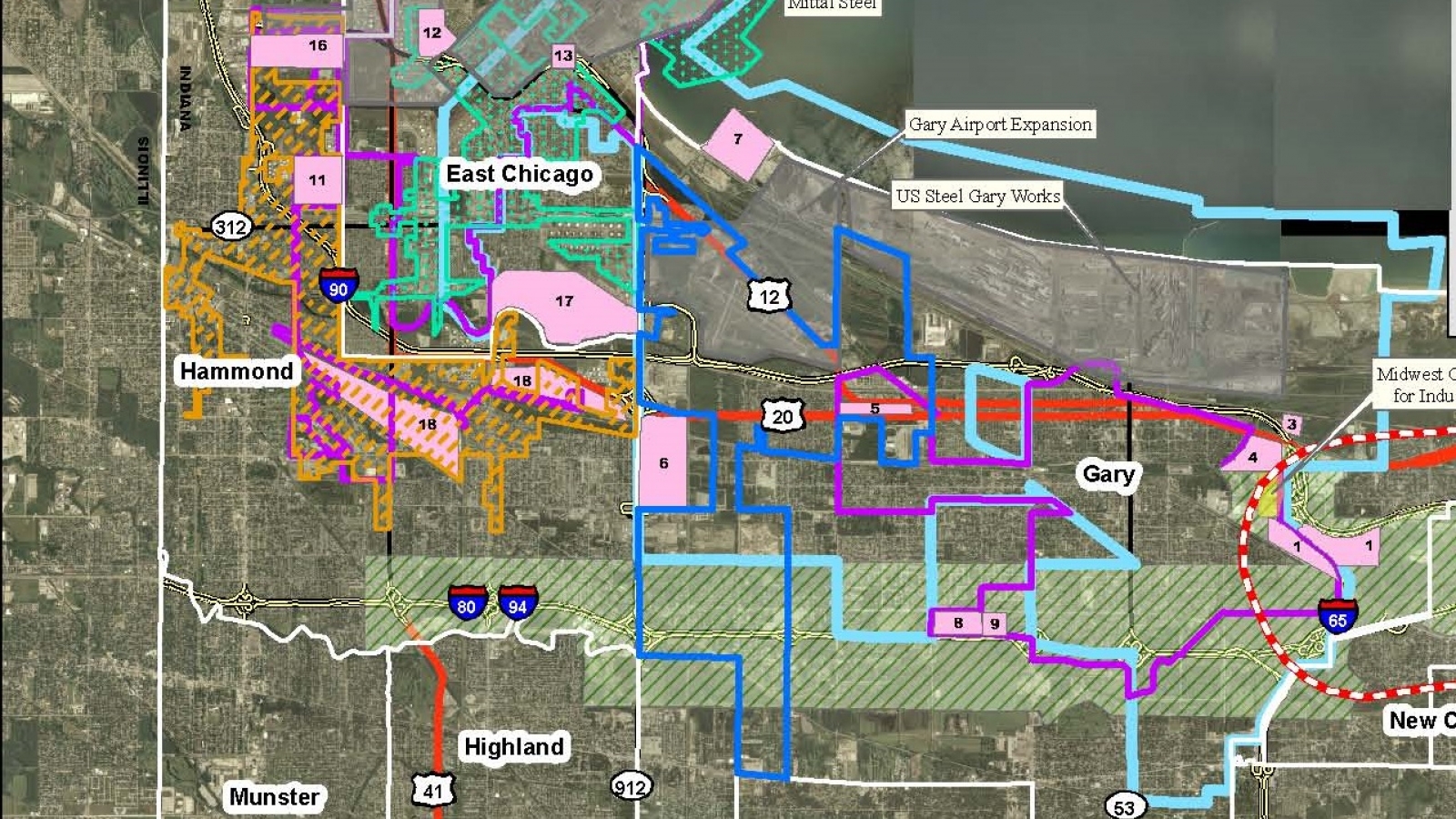 SB Friedman was engaged by the Gary/East Chicago/Hammond Empowerment Zone to conduct a comprehensive industrial outlook study that analyzed the future economic potential of the Northwest Indiana region. Our scope of services included assessing the competitive position of the region, evaluating opportunities for future economic growth, and identifying public sector actions needed to improve the region's competitive position to capture a greater share of future economic growth.
The study included extensive economic analysis, as well as a study of the impact of the effective elimination of the State of Indiana's inventory tax. Industry sectors for future economic growth were identified including transportation; warehouse and distribution; steel and other primary metal manufacturing; tourism and recreation; and others. Key implementation strategies to tap into these opportunities included providing appropriate real estate development opportunities in terms of locations and "shovel-ready" sites, as well as workforce development measures.
Results: The Economic Future Study was prepared as a tool to guide the cities of Gary, East Chicago and Hammond in their efforts to update their comprehensive plans. Understanding the region's niche and identifying key locations for new and expanded industry were intended to lay the groundwork for future land use planning. As a result of this work, the firm was engaged as part of a larger team to complete the market analysis portions of the comprehensive plan updates for both Gary and East Chicago.