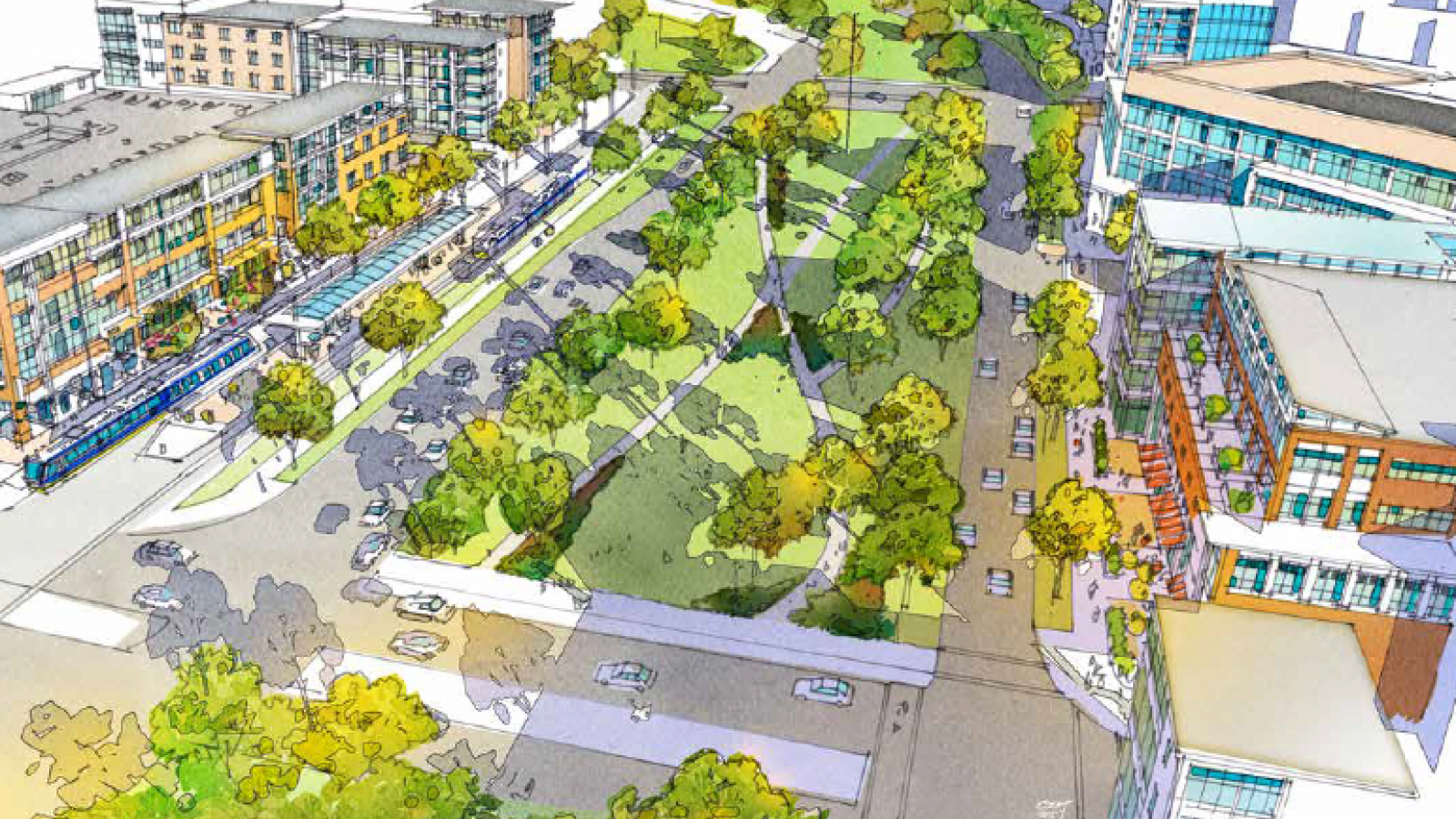 Hennepin County, Minnesota is proposing a light rail line (LRT) extension that would bring the existing line, which runs from the Mall of America and the Minneapolis-Saint Paul International Airport to Downtown Minneapolis, into the suburbs of Robbinsdale, Crystal and Brooklyn Park. SB Friedman was engaged to assist in developing land use plans around seven planned light rail stations, which are part of the proposed transportation project.   
We utilized a customized market analysis approach to project the development potential generated by the additional transit line, including: 
Conducting interviews and engaging with key stakeholders, including community leaders and economic development professionals;
Preparing top-down demand forecasts of the maximum market potential for office, residential and retail uses;
Analyzing historic development along the 10-year-old existing portion of the LRT; and
Participating in multiple charrettes to gather community input and refine area plans. 
SB Friedman worked with the overall station area planning consulting team to prepare seven station area plans that maximize economic development potential and help guide public investment to catalyze near-term projects. 
Results: The plans were finalized in early 2016.
Image Source: Courtesy of Urban Design Associates