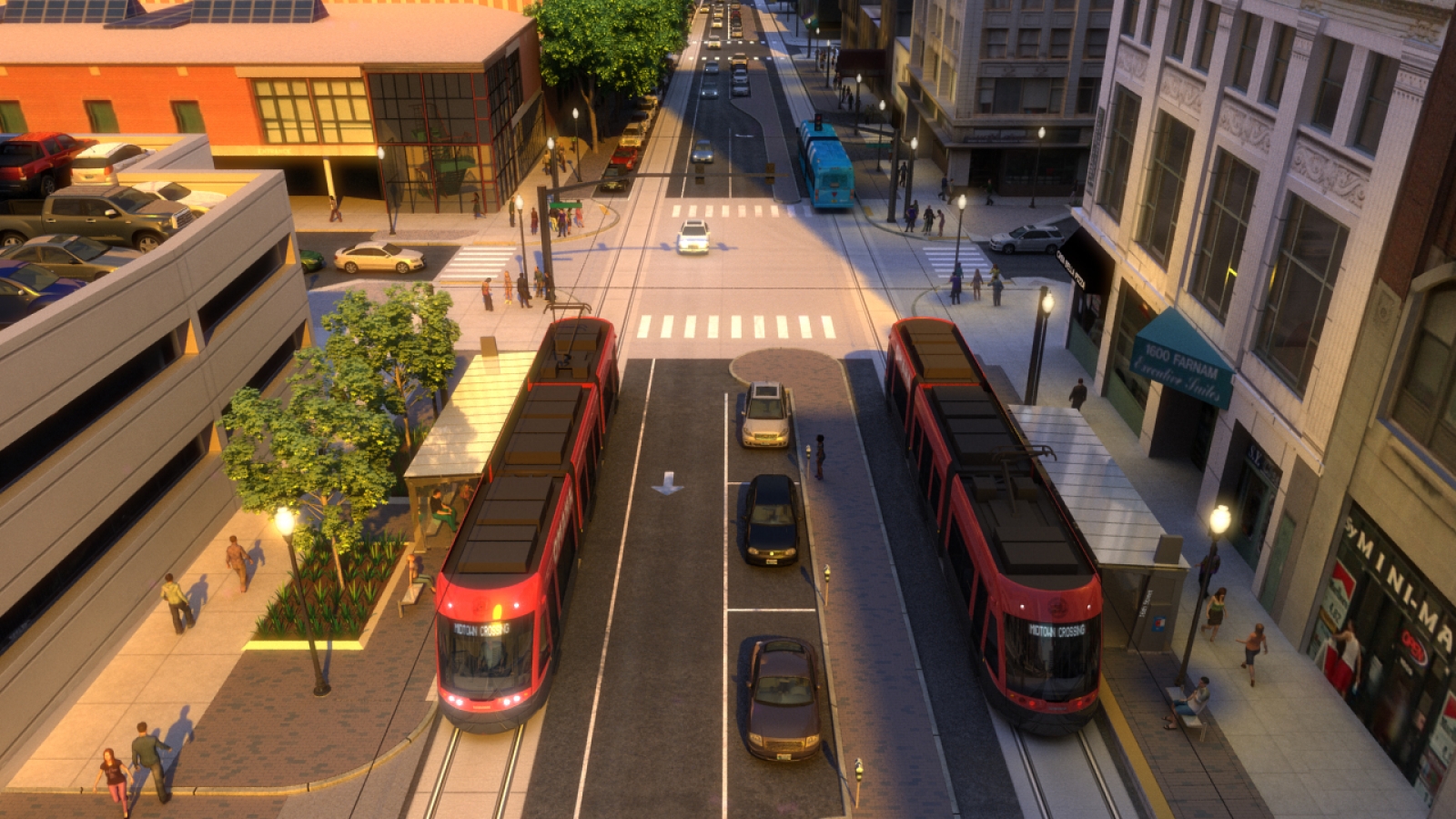 As part of a team led by HDR Engineering, Inc., SB Friedman participated in an 18-month planning study of transit alternatives in Omaha. The City of Omaha and Metro are pursuing development of a new transit line that would connect downtown Omaha with areas to the west including Midtown, the University of Nebraska Medical Center, University of Nebraska at Omaha, and the Crossroads and Aksarben Village areas. Along with alternative routes, the City and Metro are considering whether to pursue streetcar or bus rapid transit (BRT) service to connect these areas.
SB Friedman provided the following services to City agencies and the lead consultant:
Analyze Development Patterns Associated with Comparable Transit Investments: SB Friedman conducted case study research in five U.S. cities – Portland, Seattle, Tampa, Cleveland and Kansas City – to illustrate the range of development activity accompanying recent streetcar and BRT lines. Three separate analyses were conducted to quantify the amount and density of development that occurred before and after transit improvements in each case study.
Identify Financing Mechanisms: SB Friedman identified suitable financing mechanisms to help pay for the local share of transit improvement costs based on existing state-enabling legislation, previous capital projects in Omaha, and financing techniques used in other recent transit system investments.
Screen Alternatives:  SB Friedman assessed the development potential of real estate within the service areas of the final alternatives selected through the Alternatives Analysis process, and estimated the potential share of project financing that could be generated from development through mechanisms such as value capture.
Results: SB Friedman completed its analysis of streetcar and BRT investment impacts on development patterns, and evaluated financing mechanisms to pay for transit improvements. 
Image Source: HDR, Inc.