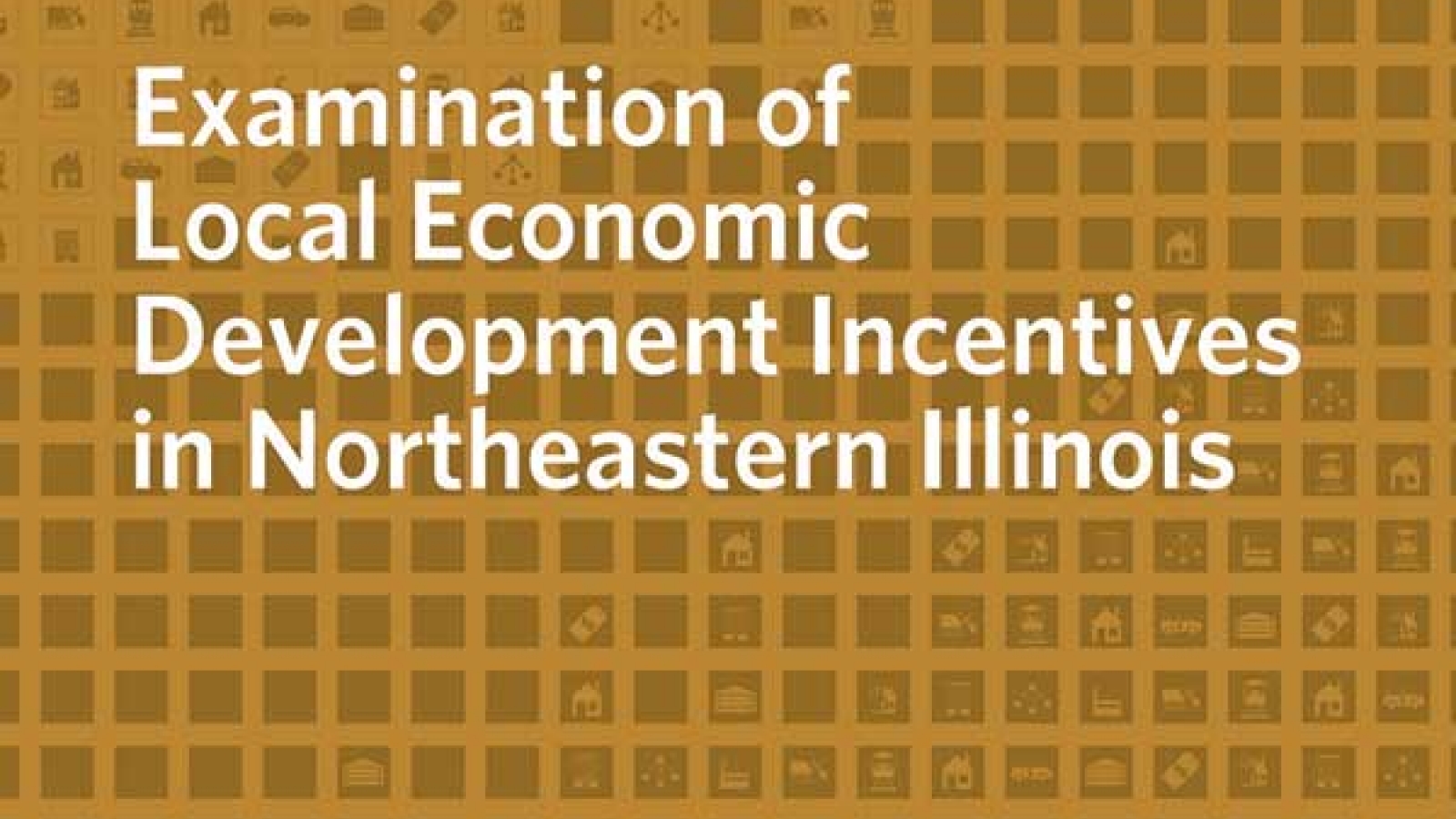 SB Friedman was engaged by the Chicago Metropolitan Agency for Planning (CMAP) to examine the use of local economic development incentives across the seven-county region.  As part of implementing CMAP's GO TO 2040 regional plan, CMAP and its Board of Directors sought to analyze how and where these tools were used, and what benefits had resulted from their use. 
SB Friedman worked with CMAP to define the parameters of the study, conduct a reconnaissance survey of projects and available data, and perform in-depth research on a sub-set of case studies to guide a report issued by CMAP. Based on the results of the reconnaissance survey, SB Friedman and CMAP selected 50 case studies illustrating the use of Tax Increment Financing (TIF), Sales Tax Rebates, Cook County Incentive Classifications, and Property Tax Abatements for further study. Specific tasks included:
Searching public records at the municipal, county and state levels.
Analyzing the prevalence of the incentives by geographic distribution and total investment amounts.
Identifying a sub-set of case studies for in-depth research and analysis.
Cataloging, extracting and compiling available secondary source data.
Conducting interviews with project developers and municipal staff.
Analyzing development programs (including public and private improvements), job creation and job retention.
Analyzing total development costs, incentive values, private investment amounts, assessment levels and implied market value created.
Assessing public benefits and their alignment with the Livable Communities theme of the GO TO 2040 regional plan.
Creating GIS shapefiles and a detailed database tracking data for each case study.
Results: CMAP selected a final sample of 40 case studies to serve as the basis for their report titled, "Examination of Local Economic Development Incentives in Northeastern Illinois." The report was issued in response to ongoing discussions between CMAP's Board and Regional Tax Policy Task Force about the impact of local incentive tools on regional development. A copy of the report is available on CMAP's website at http://www.cmap.illinois.gov/economy/tax-policy/economic-development-incentives.