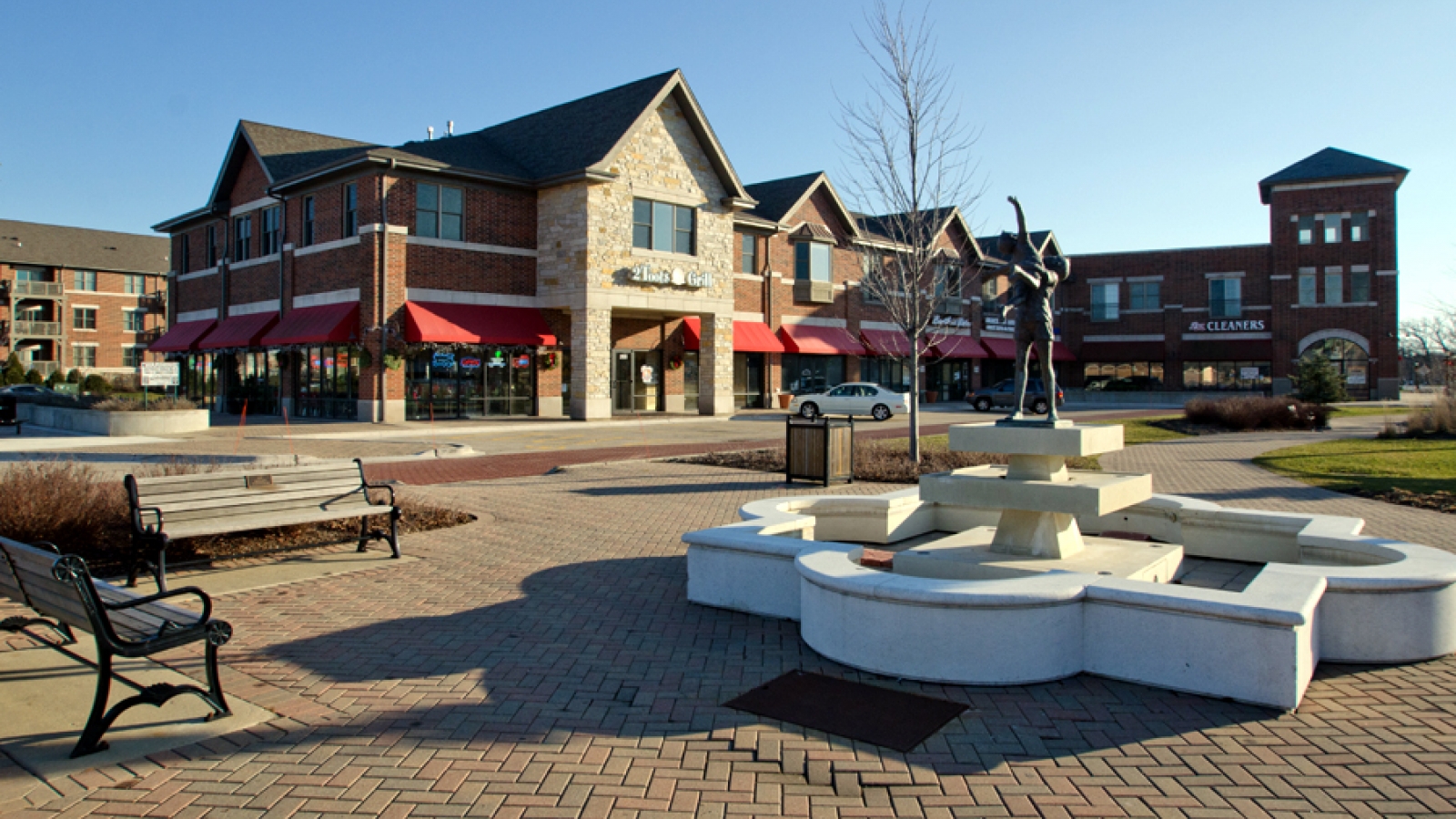 SB Friedman was engaged to provide development advisory services to assist the Village of Bartlett in bringing about the development of an approximately nine-acre site located adjacent to a Metra commuter rail station in the downtown.
The site is located in an existing TIF district. Our scope includes developing and testing a market-driven, site-specific development concept, overseeing the design and site planning of the proposed concept, preparing a developer RFQ/RFP, evaluating developer proposals, and assisting the Village in negotiations with the selected developer.
After completing a market analysis that established the economic parameters for residential, retail and office development, we led a public design charrette attended by more than 100 community residents, business owners and public officials. Participants created 10 different potential development scenarios for the site, which were distilled down to three alternative concept plans for consideration by the Village's Economic Development Commission. Eight of the ten tables had similar ideas, with two divergent groups. Analysis of the concepts led to consensus regarding the development guidelines for the site.
We then analyzed the economic feasibility of the alternative concepts to assist Village staff and officials in selecting a preferred concept plan. A Request for Developer Qualifications was prepared and distributed in February 2002. The RFQ for developers attracted eight firms. Based on our evaluation and recommendations, the Village Board selected a short list of three developers from which to request formal proposals. We evaluated the development proposals and presented our findings to Village staff and officials.
Results: In January 2003, the Village Board selected New England Builders to develop the Town Center. By January of 2006, more than half of the available retail space had been leased, and 56 of 129 existing condominium units had been sold. The project won a 2007–'08 Community Vision Award from the Urban Land Institute-Chicago for its contribution to urban reinvestment. Construction in the area continues.