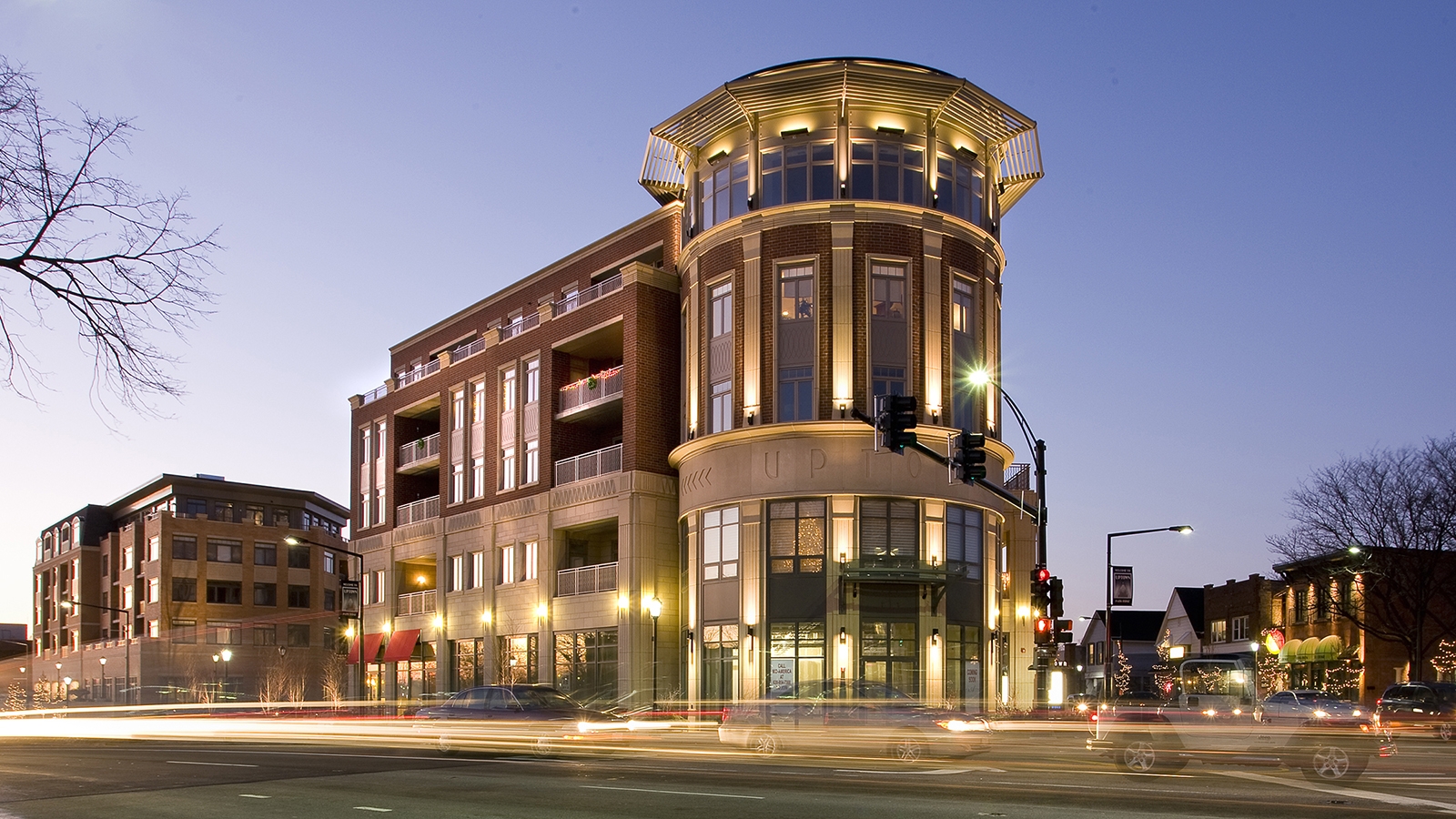 SB Friedman was a key advisor to the City of Park Ridge as it navigated the once-in-a-generation opportunity to facilitate a major redevelopment of its downtown area—Uptown Park Ridge.
The relocation of a car dealership from a key downtown site to another part of the City presented the opportunity for a significant redevelopment in the downtown area. The site benefited from being located at the intersection of two busy thoroughfares, and within close proximity to downtown amenities and a commuter rail station with connections to the Chicago Loop. City officials viewed the relocation as an opportunity to proactively pursue more downtown-appropriate uses for the site.
SB Friedman was engaged, as part of a larger consulting team, to provide development advisory services to the City. Our work included:
Evaluating the redevelopment potential of the site, considering its location, adjacencies and complex traffic patterns;

Updating and expanding earlier market studies;

Advising on concept plans and design/development standards;

Assisting in issuing a request for proposals (RFP) to solicit developers;

Evaluating proposals based on their design and alignment with City objectives;

Analyzing the economic benefit to the City of each proposal through financial analyses and projections of tax increment financing (TIF) and sales tax revenues;

Evaluating the selected developer's detailed development proposal, including the economic feasibility of the project, project costs and developer returns; and

Reviewing and negotiating a redevelopment agreement (RDA) with the developer.
Results: The phased $110 million mixed-use project was completed in 2009, substantially enhancing the tax base and physical environment in downtown Park Ridge. The site is now home to 189 residential units, 70,000 square feet of restaurants and retail, and public spaces. The project has won awards from the American Planning Association, the Congress for New Urbanism, and the Urban Land Institute. In April 2013, firm president Stephen Friedman received the James Felt Creative Counseling Award for his role on the project.