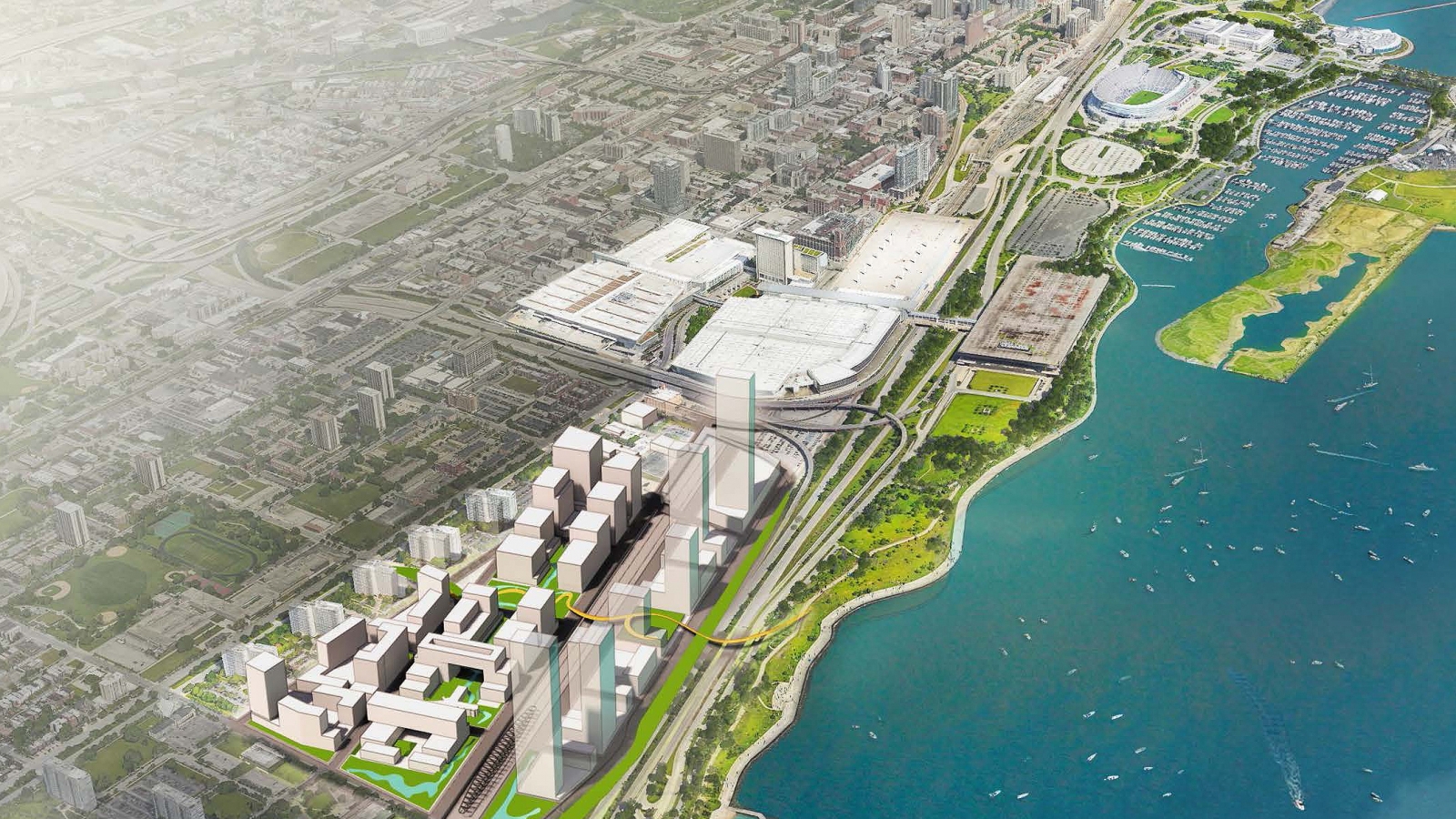 SB Friedman has provided ongoing development advisory services to the City of Chicago as it pursues a $3.8 billion redevelopment of a major catalytic site in the Bronzeville neighborhood. 
The City acquired the former Michael Reese Hospital site as part of its bid to host the 2016 Olympics. When Chicago's Olympic bid failed, the City was left with the underutilized site and debt related to the acquisition.
Our work on the site began as part of a master planning effort led by Skidmore, Owings & Merrill (SOM) to identify viable anchor development concepts and debt refinancing strategies, necessary infrastructure investments, potential real estate programs, and implementation steps associated with each concept, with a focus on maximizing the economic, fiscal and neighborhood benefits of the site.
The final plan was released by the Office of the Mayor in fall 2013. Since approval of the plan, we continued to assist the City through implementation, including:
Analyzing various anchor development scenarios;

Assisting with the solicitation and selection of a master developer;

Advising the City on appropriate land pricing and the terms and conditions of a phased land takedown, including various performance protections; and

Providing analytical and structuring support through negotiations regarding land ownership, transfer and public assistance scenarios.
Results: A Redevelopment Agreement with GRIT Chicago, LLC was approved by the Chicago City Council in July 2021. Phase 1 is anticipated to break ground in the near-term and include an Innovation Center anchored by Israel's Sheba Medical Center, senior housing, a data center, retail and community space, and various infrastructure and public realm improvements.
Image Source: Skidmore, Owings & Merrill