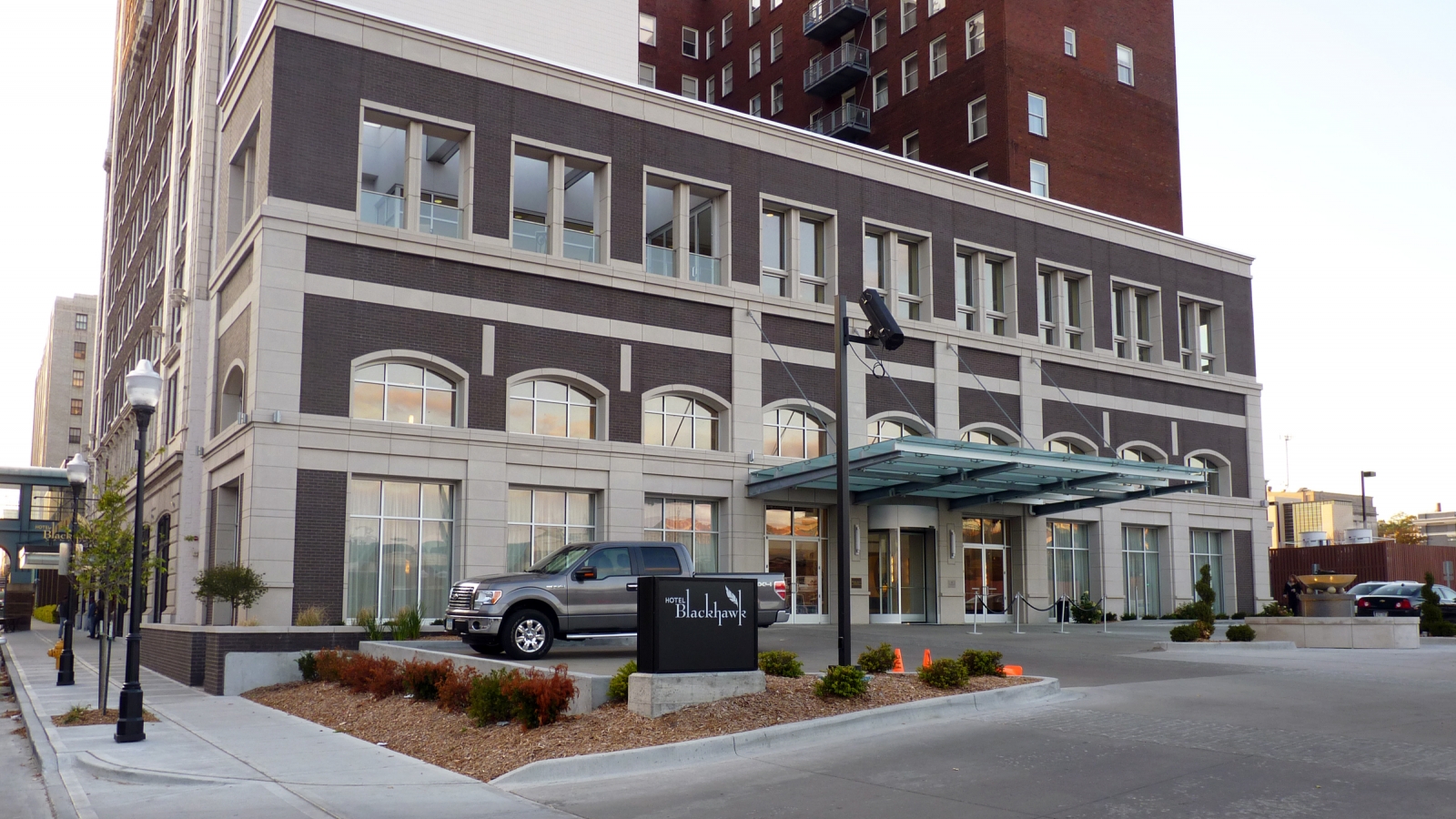 SB Friedman was engaged by the City of Davenport to assist with soliciting a developer to renovate the Blackhawk Hotel in downtown Davenport adjacent to the convention center. Once a grand, downtown hotel last renovated in the late 1970s, it had been downgraded over the years to provide more limited services and accommodations.
At the time of our engagement, the hotel was being used by the Isle of Capri Casino as lodging for its visitors. Isle of Capri was building a new hotel adjacent to its casino and had agreed to donate (sell for $1) the hotel to a developer selected by the City.
Our firm undertook a comprehensive evaluation of the potential of the hotel.  Sub-consultant PKF Consulting conducted a market study to determine the types of hotels that would fit the market. We then led the developer solicitation process, beginning with the creation of a developer prospectus in the form of an RFQ/P, and conducted targeted and general marketing to developers. The RFP document included site characteristics, a market profile/assessment, a development program/guidelines, illustrative development concept plans, and business terms, roles and responsibilities. We evaluated developer proposals from those who responded to the RFQ/P, conducted interviews of three short-listed developers, and recommended Restoration St. Louis as a preferred developer.
Results: In October 2008, a development agreement was signed which gave ownership of the property to Restoration St. Louis. The company announced plans for a $35MM+ restoration. Demolition work began in January 2009 and renovation work commenced in April of the same year. The hotel re-opened on December 15, 2010.
Awards include: the 2011 Preservation Success Story Award - Honorable Mention from the Historic Hotels of America, (part of the National Trust for Historic Preservation); and the 2011 "Smart Meetings" Platinum Choice Award, marking excellence in service and amenities among meeting facilities in the United States, Canada, Mexico and the Caribbean.