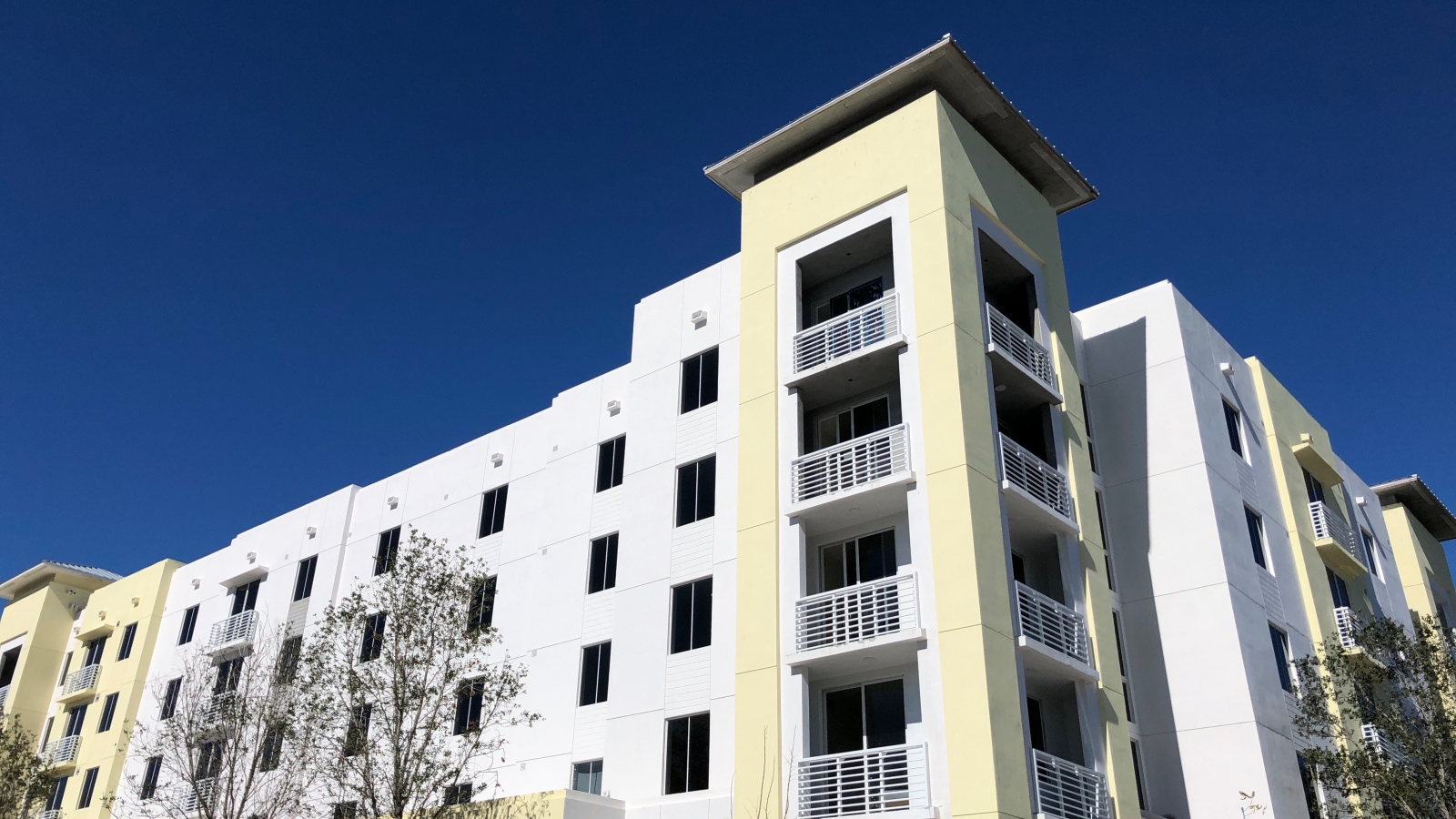 SB Friedman facilitated the closing of a $26.5 million NMTC financing supporting Lotus Village, a new five-story 107,000 square foot comprehensive campus in the Overtown neighborhood of Miami. The campus is designed to serve the needs of one of Miami-Dade County's most vulnerable populations—homeless women and their children.
Lotus Village replaces several aging, deteriorated structures that had reached the end of their useful life and were limited in their capacity to serve the growing homeless populations in Miami. The empowerment of women and children is at the heart of Lotus Village's mission and every detail of the facility was specifically designed to support this mission. To this end, Lotus Village combines shelter space for over 500 women and children with on-site daycare, a full-service health clinic, a commercial kitchen (for meal preparation and job training), and classroom/counseling space.
SB Friedman played an integral role in maximizing the benefits of NMTCs to support this highly impactful project, including:
Assisting the project sponsor, Lotus Endowment Fund, to secure and structure a non-revolving line of credit to serve as leverage for the NMTC transaction;

Assembling a total of $26.5 million of NMTC allocation from three CDEs;

Negotiating and obtaining above-market NMTC equity pricing;

Assisting with the execution of the closing process to maximize efficiency; and

Providing post-closing support around compliance and other NMTC obligations.
Results: With SB Friedman's involvement, the Lotus Village team was able to navigate the complexities of NMTCs to ensure the facility could adequately address the needs of Miami's homeless women and families. In this process, we were able to deliver over $1 million more subsidy to the project than had initially anticipated. Lotus Village completed construction in late 2017 and started providing services in early 2018.
Photo Source: Lotus Village Development, LLC