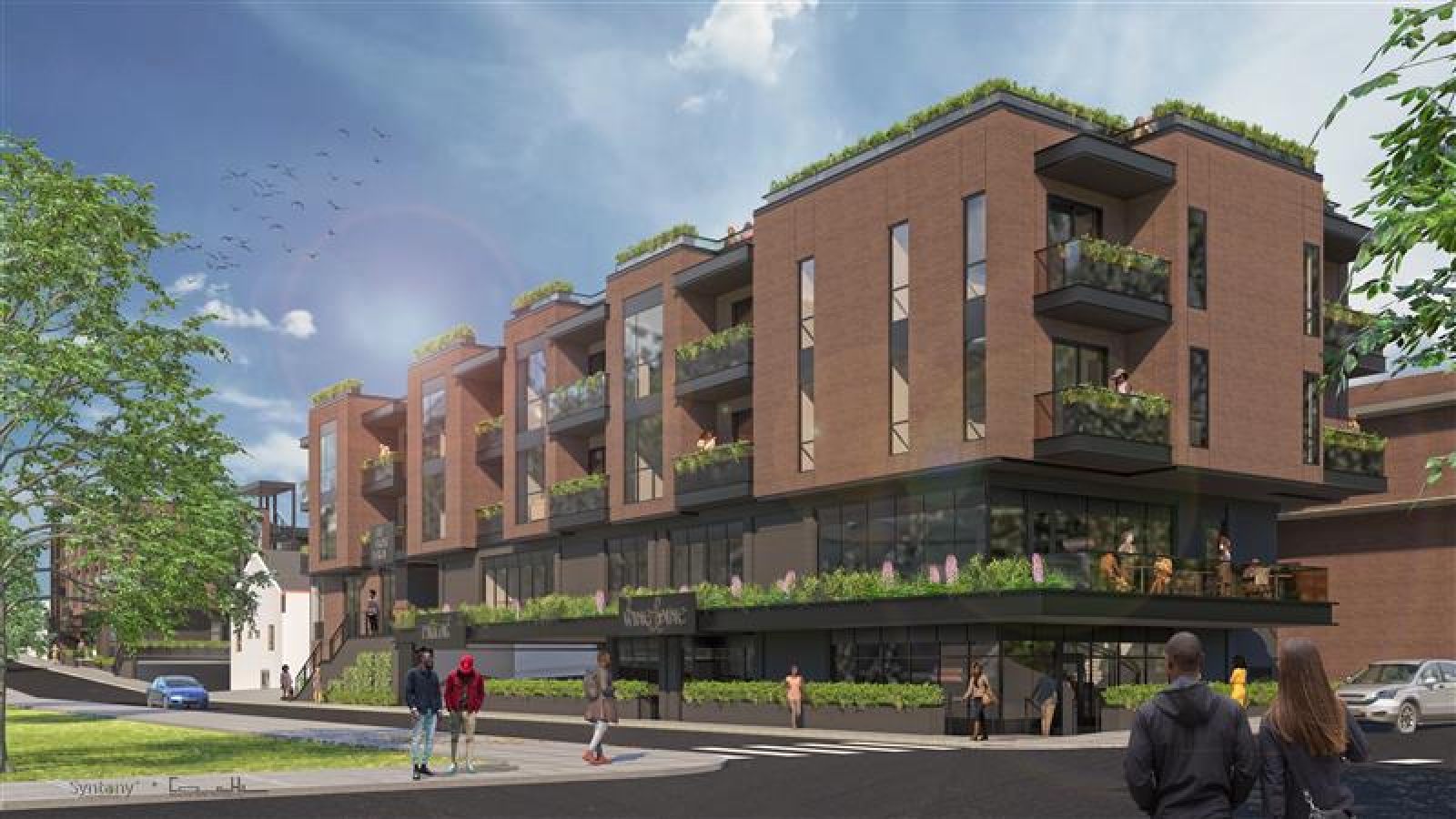 SB Friedman facilitated the closing of a $30.5 million New Markets Tax Credit (NMTC) financing supporting HDDC Front Porch, a mixed-use, mixed-income transit-oriented development in Atlanta's historic Sweet Auburn neighborhood. The project developer, Historic District Development Corporation (HDDC), is a nonprofit that was cofounded by Coretta Scott King in 1980 to rehabilitate and revitalize the historic Atlanta neighborhoods around Martin Luther King's childhood home and church.
The neighborhood-focused Front Porch project includes 70 units of rental housing (53 affordable units) and 24,500 SF of commercial space that will provide below-market rents to minority entrepreneurs and small businesses. A rooftop garden will provide fresh produce to tenants and the surrounding community, directly responding to a neighborhood desire for increased access to affordable healthy foods. The project will revitalize a highly-visible, long-underutilized site along Atlanta's historic Black business corridor, while building wealth and equity for neighborhood residents.
SB Friedman played an integral role in maximizing the benefits of NMTCs to support this highly impactful project, including:
Assembling a total of $30.5 million of NMTC allocation from four Community Development Entities;

Assisting the project sponsor, HDDC, assemble and structure the complicated capital stack—including CDFI debt, City of Atlanta Tax Allocation District financing, and equity—to be compatible with NMTC financing;  

Negotiating and obtaining above-market NMTC equity pricing;

Assisting with the execution of the closing process to maximize efficiency; and

Providing post-closing support around compliance and other NMTC obligations.
Results: With SB Friedman's involvement, the HDDC team was able to maximize the benefits of NMTCs to increase the affordability of the project's residential and commercial spaces. In this process, we worked closely with HDDC as they navigated a complex capital stack and rapidly rising construction costs due to the pandemic. Construction of the project commenced in Spring 2022 with a Fall 2023 target for completion.
Image Source: Syntony Design Collaborative