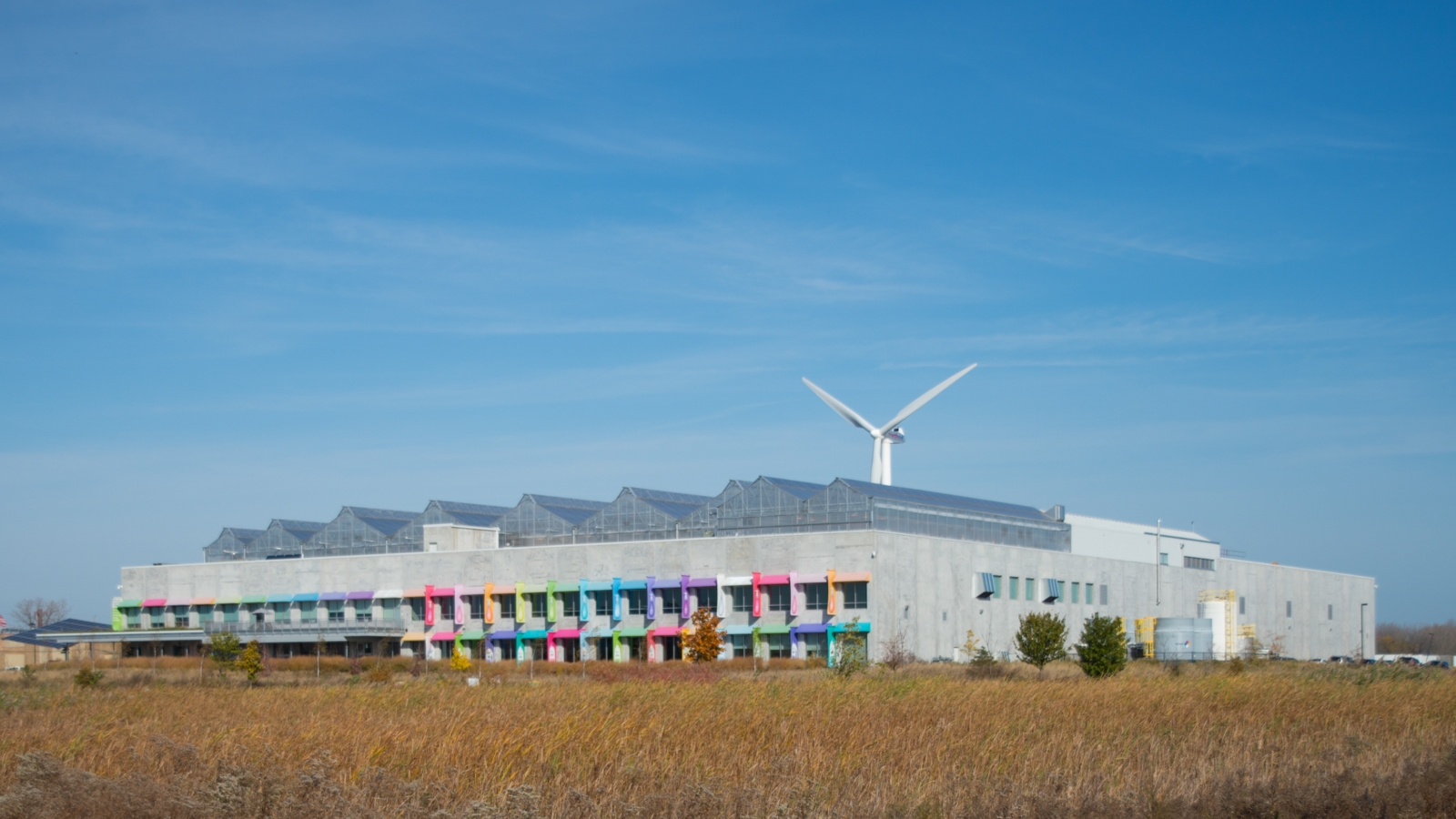 SB Friedman has assisted the City of Chicago in all aspects of the City's New Markets Tax Credit (NMTC) program since the program's inception in 2005. This included the conception, structuring and formation of Chicago Development Fund, a 501c3 controlled by the City that was formed to be the City's Community Development Entity (CDE), as well as serving as lead author of all of CDF's NMTC applications to U.S. Treasury to date. 
These efforts have resulted in multiple allocations of tax credits for CDF to date, totaling $356 million. This track record places CDF among the industry's leading municipally-affiliated CDEs.
Testa Produce. In November 2010, SB Friedman successfully executed a closing on $7.1 million in NMTC financing for Testa Produce, a family-owned wholesale distributor of fresh produce as well as frozen, canned and specialty items.  The NMTC provided subordinate financing for the construction of a 91,300-square-foot distribution center in the Stockyards Industrial Corridor.  The innovative financing structure layered this NMTC subordinate financing on a $15.3 million senior Recovery Zone Facility Bond. The facility is the first of its kind to achieve LEED-platinum certification, and will include a large wind turbine to generate electricity, a grey water system to reuse wastewater on-site, hot water solar panels, PV solar panels, an extensive green roof, rainwater harvesting and daylight harvesting. The project created/retained 160 permanent jobs. The facility opened in 2011.
Oakwood Shores Terraces. In March 2012, SB Friedman successfully executed a closing on an $8.3 million NMTC financing for the commercial portion of a vertically subdivided, mixed-use project located within a redevelopment area formerly consisting of Chicago Housing Authority (CHA) public housing. As part of CHA's Plan for Transformation efforts, this facility includes a 27,000-square-foot medical clinic and medical office facility on the lowest two floors, as well as 48 units of mixed-income rental housing (replacement public housing, income-restricted affordable housing, and market-rate units). SB Friedman led the process of structuring the commercial/NMTC portion of the transaction, which also included a $1.75 million pledge of TIF funds from the City of Chicago monetized at closing by the senior lender. The transaction structure allowed recognition of TIF-eligible costs at the "leverage lender" level of the NMTC transaction and integrated numerous financing sources to address a financing gap. The facility opened in summer 2013.
PCC Community Wellness Center. In August 2010, SB Friedman managed CDF's participation in the provision of $6.5 million in NMTC financing to PCC Wellness Center (PCC), a non-profit organization and operator of multiple federally qualified health centers located in Chicago's West Side and near western suburbs. PCC had recently completed construction of an 18,300-square-foot health clinic in the Austin Community Area, which replaced an outdated facility. CDF was able to provide permanent financing that allowed PCC to take out its existing construction loan. The new LEED-Silver certified Austin Family Health Center serves approximately 10,000 patients per year, which is 2.5 times as many patients as the previous facility accommodated. The facility is able to provide comprehensive, outpatient primary health care including behavioral health offices and counseling rooms, community meeting rooms, a dental suite, WIC offices, and space for a future pharmacy.
Greater West Town Community Career Training and Economic Development Center. SB Friedman managed CDF's structuring, underwriting and closing of a $10.3 million, 62,000-square-foot NMTC-funded multi-use training center project in the West Town neighborhood of Chicago. This project will allow consolidation and expansion of the Greater West Town Community Development Project's existing training programs, including a 165-student charter high school that offers vocational career training in the transportation/warehousing/logistics field for students that have previously dropped out of the Chicago Public School system. In addition, the center will include: a 75 percent expanded adult vocational training program, serving 180 students and teaching skilled carpentry and shipping/receiving skills; a 23,000-square-foot industrial incubator for state-of-the-art woodworking companies; and a 165-student vocational career training program for high school-age students in the transportation/warehousing/logistics field.
The building, a converted former envelope factory, is being renovated to a LEED certification standard. SB Friedman led the development of the innovative financing structure, which included Tax Increment Financing (TIF) from the City of Chicago, bank debt, and both federal and State of Illinois New Markets Tax Credit equity. The transaction closed in September of 2009, and the facility was completed in the October 2010. This project was honored by Treasury Secretary Geithner with a press conference for NMTC award announcements in October 2009.
Method Home Products. In September 2014, SB Friedman successfully executed a closing on $13 million in NMTC financing for Method, the world's largest producer of environmentally-friendly cleaning products. This financing supported construction, equipment acquisition, and working capital expenditures associated with the development of a 150,000-square-foot manufacturing facility located in the Pullman neighborhood of Chicago. The facility, Method's first in North America, will house both a third-party bottle supplier and a rooftop greenhouse operator, in addition to Method's blending, filling, and packaging operations.
The Method and third-party bottler components of the project will create 91 permanent jobs. Method anticipates investing approximately $1 million in workforce training with support from a City of Chicago TIFWorks grant, through which the company will enhance the neighborhood's human capital by providing local residents with in-demand technical skills. The building is on track to achieve the highest LEED score of any consumer packaged goods manufacturing facility in the country and the first such facility to achieve LEED Platinum Certification. The project includes several green features, such as Chicago's second full-scale wind turbine and a rooftop greenhouse to be operated by Gotham Greens. The rooftop greenhouse will have capacity to grow 900,000 pounds of fresh produce annually and is anticipated to support up to 30 additional permanent jobs.
Manufacturing operations at the facility began in January 2015, and a grand opening occurred in April 2015. State and federal NMTC equity for the project was provided by US Bank, with additional NMTC financing from The Illinois Valued Advisor Fund and Brownfield Revitalization, LLC.