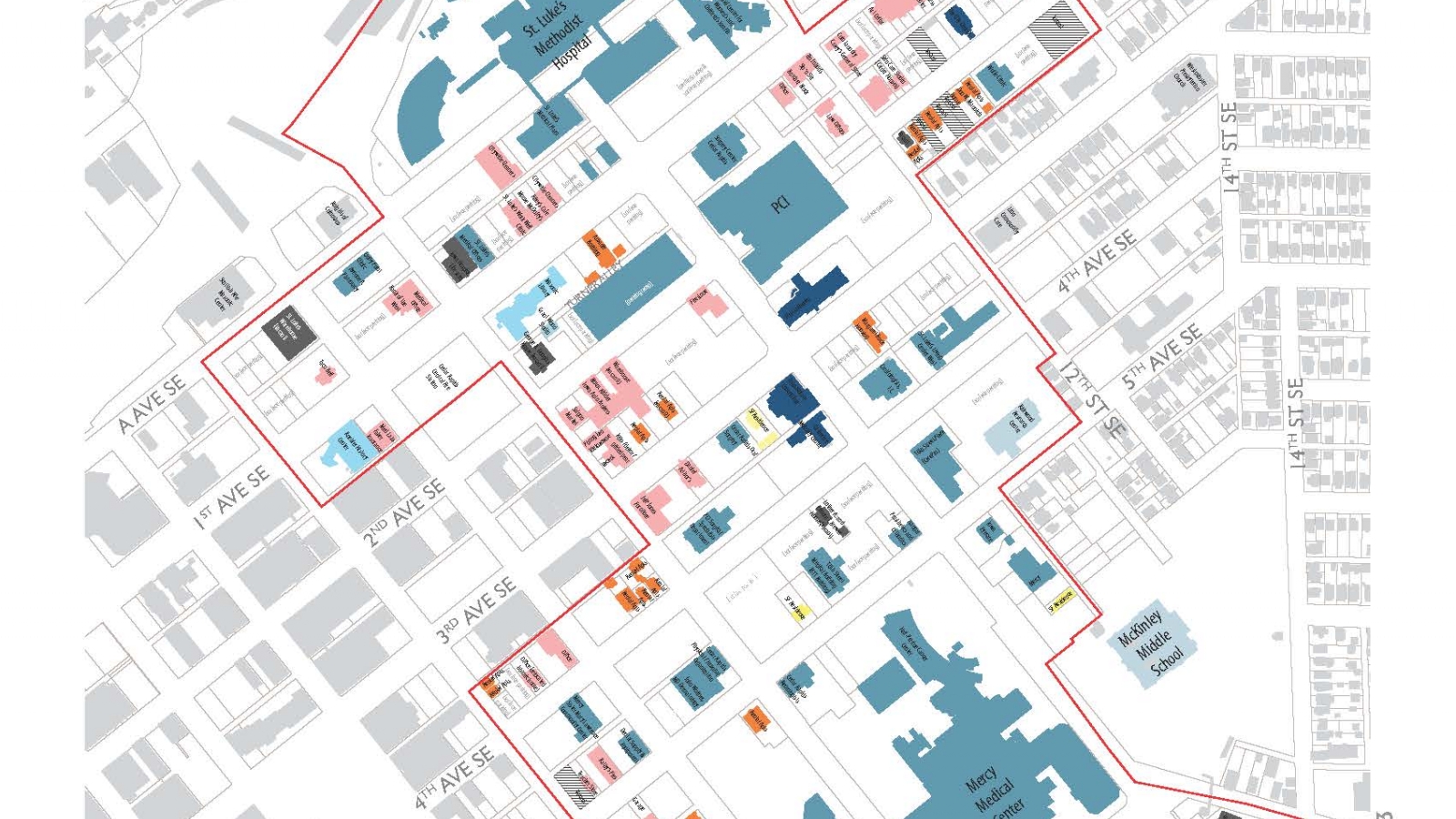 SB Friedman was engaged by the Medical SSMID (Self Supported Municipal Improvement District) in Cedar Rapids, Iowa, as part of a team led by The Lakota Group to conduct a master plan for the City's central medical district known as the MedQuarter. The purpose of the master plan was to lay out a realistic and implementable vision to guide future development of the MedQuarter.
SB Friedman's role on the project was to conduct the economic development analysis for the MedQuarter study area and identify the types of businesses and uses that could support a vibrant mixed-use medical district. Our tasks included: 
Conducting extensive interviews with local stakeholders and real estate professionals to understand community and property owner aspirations, and local market opportunities and constraints; 

Identifying the type, scale and mix of medical and non-medical uses that can be successfully supported along with a major medical destination, through case study research of medical clusters in peer communities nationwide; and

Compiling economic and demographic profiles of the MedQuarter area, reviewing local market trends of all major land uses in the MedQuarter area and surroundings, and identifying economic development opportunities.
Results: SB Friedman has completed the economic development assessment and submitted our draft analysis results as part of the State of the Area Report to the Medical SSMID. The master plan received the 2014 APA Iowa Chapter Award for Urban Design.