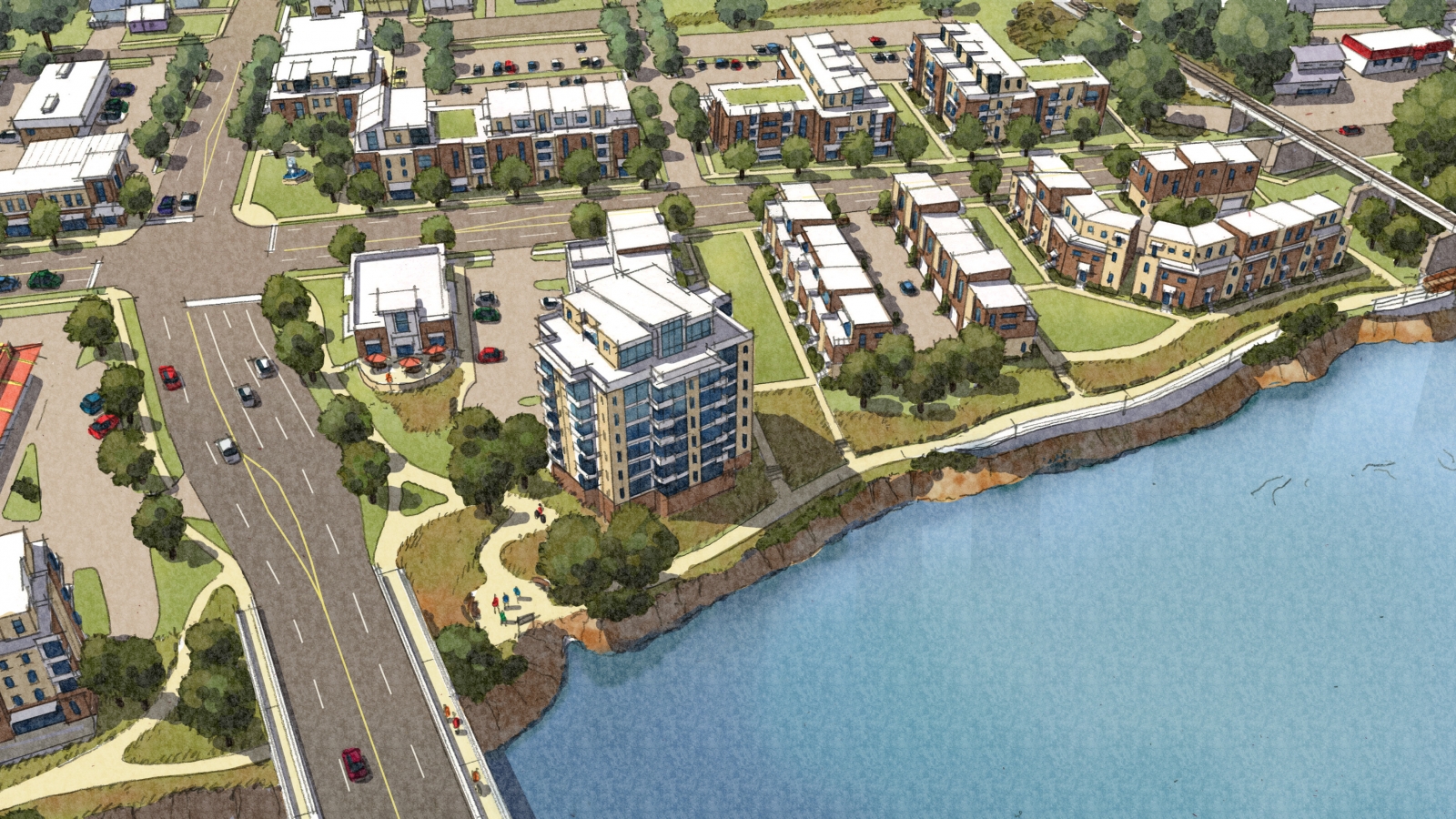 SB Friedman's market analysis and identification of development opportunities were key to guiding the master planning process for the Downtown and Riverfront Crossings Districts in Iowa City.
SB Friedman and HDR, Inc. prepared an updated master plan for the City of Iowa City's Downtown and Riverfront Crossings Districts. The greater downtown area had seen substantial development in recent years, especially in the area of rental housing for undergraduate students attending the University of Iowa. However, the City was interested in seeing development of other uses in the area. A planned decommissioning of a water treatment plant along the Iowa River and its subsequent transformation into a park and open space was seen as a major catalyst to drive future development in Riverfront Crossings. In addition, both high-speed intercity rail and commuter rail could be accommodated within the district. To help drive its policy goals and set a framework to guide public and private investment in the area, the City sought an updated master plan.
SB Friedman conducted a market analysis and found that there was potential for office development and rental and condominium residential opportunities to serve young professionals and empty nesters. During a three-day design charrette, we helped develop these product opportunities and integrate them into the master plan. We also outlined potential incentives and other mechanisms the City could employ to support development other than residential rentals oriented to undergraduate students. Our findings have assisted the City in defining their development strategy, prioritizing development sites, and forming a vision for the area over the longer term.
Results: Projects in construction (or completed) since this plan was adopted include: two new hotels, a six-story Class A office building, a stand-alone restaurant, craft brewery, and numerous multi-family and mixed-use retail/residential buildings.
This project received the 2013 APA Iowa Chapter Award for Urban Design.
Image Source: HDR, Inc.