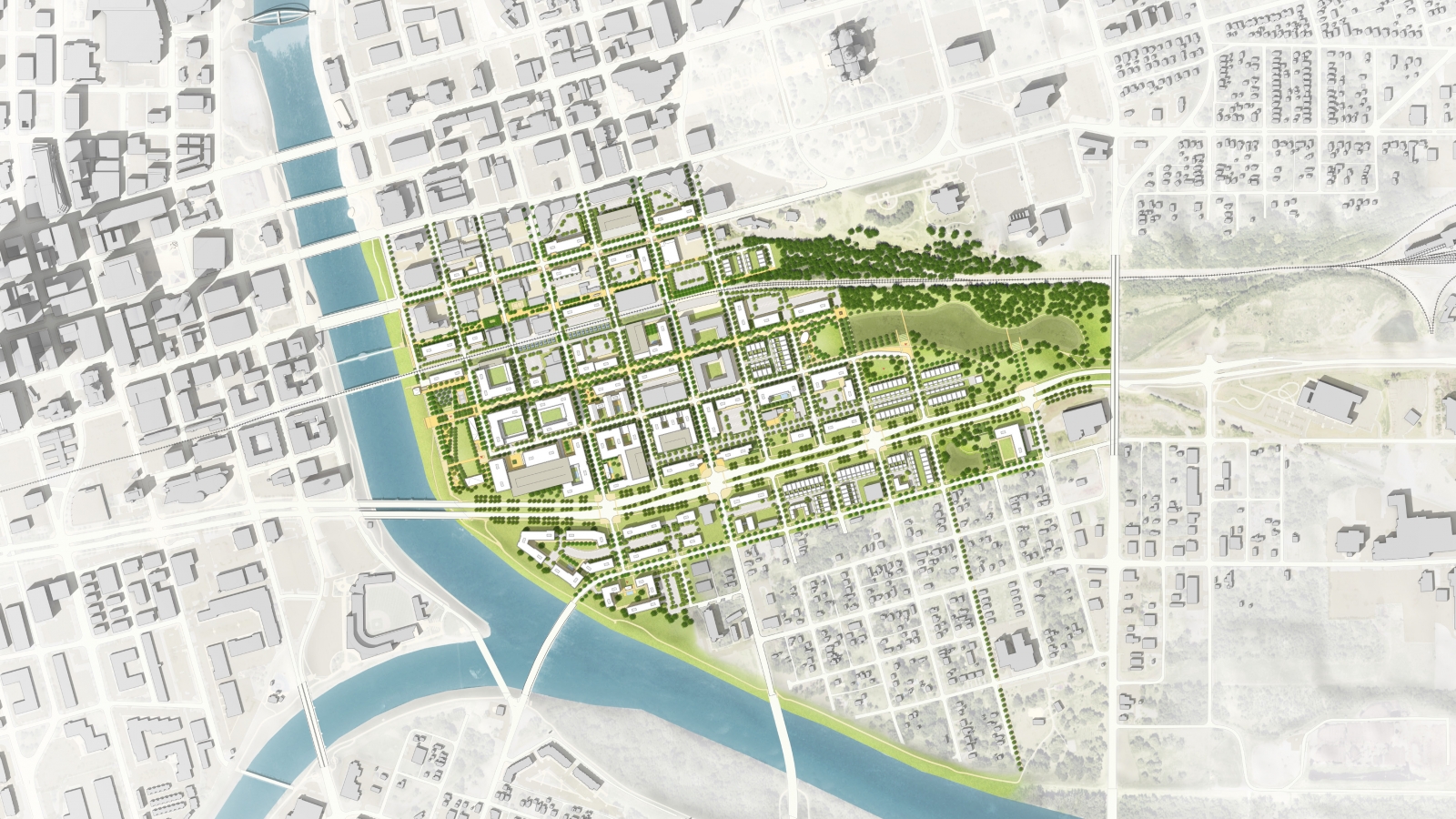 SB Friedman is working as part of a consulting team led by HDR, Inc. to prepare a master plan for the Market District neighborhood in Des Moines, Iowa. Our role includes market assessment and financial feasibility analyses to inform the development program and plan.
As the Market District neighborhood has been attracting developer interest and includes significant amounts of City-owned land, the City of Des Moines is taking a proactive approach to redevelopment. The City engaged our team to prepare a master plan intended to guide the scale and scope of anticipated future development and identify the infrastructure needed to support it.
SB Friedman conducted market assessments to inform the plan's residential, office, retail and hotel development program and ensure it was "right-sized" to likely market conditions. Additionally, we projected the amount of property tax revenue to be generated by the development programs envisioned in the plan. These revenue projections helped to inform a strategy to fund the public improvements in the plan. Finally, we developed a residual land value model to estimate potential land prices for certain City-owned parcels under specific development programs.
Results: The development program, based on SB Friedman's analysis, is being used as a guide by HDR to prepare the neighborhood's physical plan. Incremental property tax projections and the results of a residual land value analysis were submitted to the City in the fall of 2018. A final plan is anticipated in late 2018/early 2019.
Image Source: HDR, Inc.