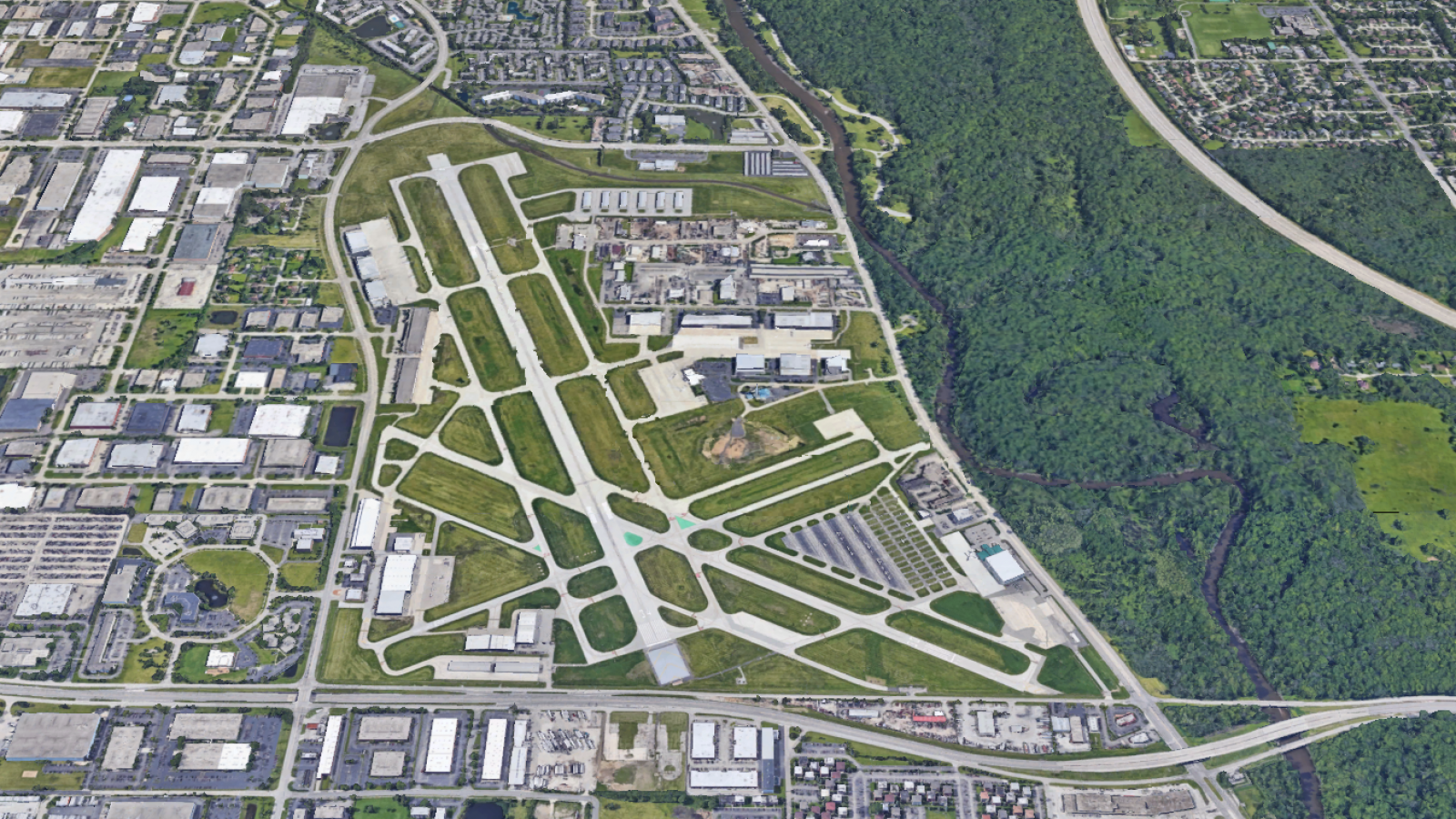 The Chicago Executive Airport (jointly owned by the Village of Wheeling and the City of Prospect Heights) engaged a team lead by Crawford, Murphy, & Tilley, Inc. to develop an updated master plan for the Airport. SB Friedman was brought on to conduct a market assessment of development feasibility for non-aeronautical land under the Airport's control. In addition, we were engaged to evaluate the market potential for "inside-the-fence" aeronautical facilities.
SB Friedman has conducted reviews of market potential at the Airport for office, retail and hotel uses, which included site and demographic analyses as well as interviews with brokers and economic development professionals. In addition, we have evaluated the market potential for additional aeronautical land uses based on analyses of comparable airports.
Results: To date, we have conducted market analyses regarding hotel, retail and office uses "outside the fence" and comparables-based research on "inside the fence uses," and have developed projections of future demand and ground lease revenues to the Airport from projected future users. This project is ongoing.
Image Source: Google Earth