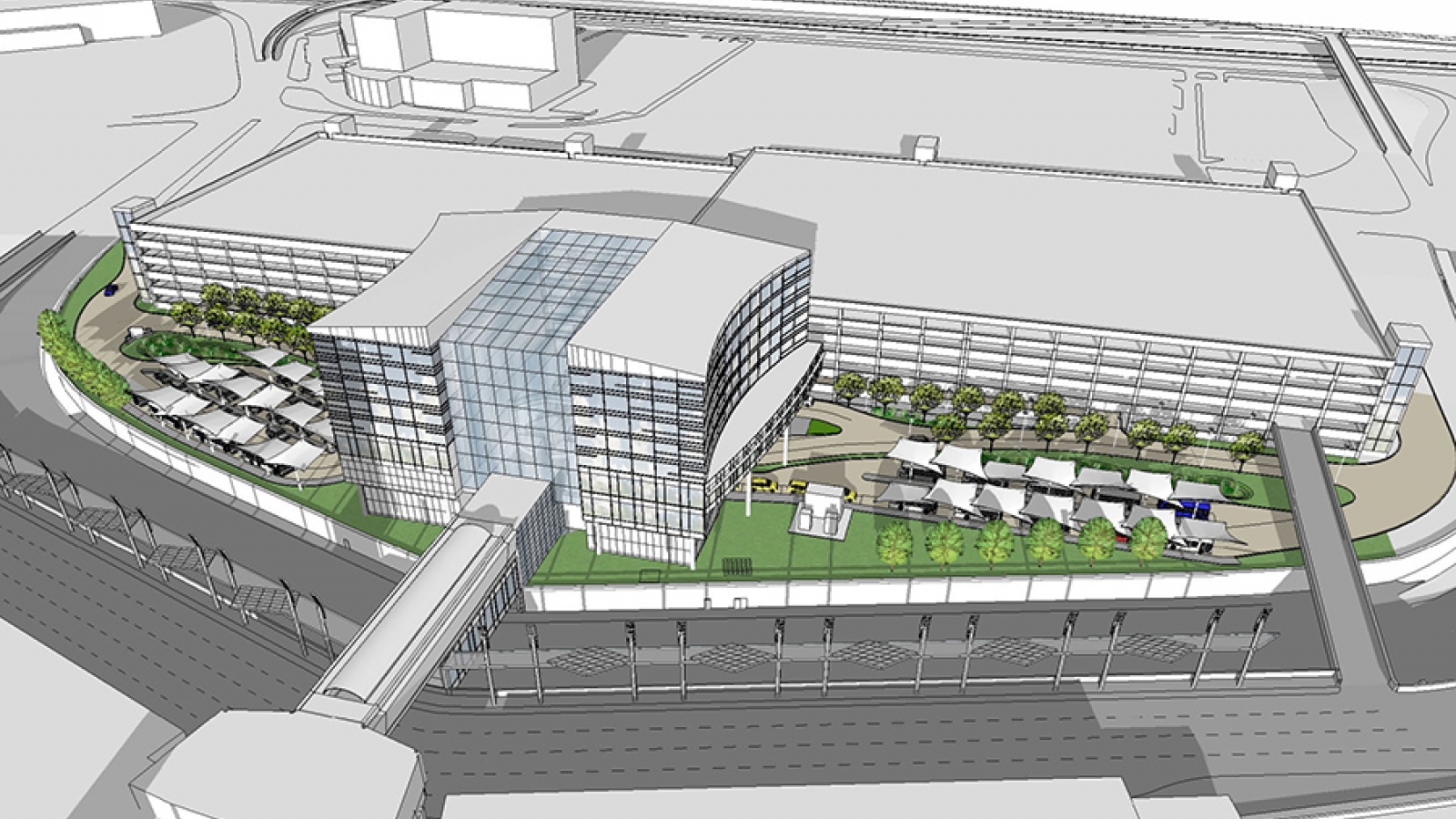 SB Friedman was engaged as the prime contractor by the City of Cleveland Department of Port Control to create a comprehensive development plan rooted in market and economic analysis for a mixed-use hotel, office and retail complex within the Cleveland Hopkins International Airport. The 2011 Airport Master Plan update envisioned the mixed-use complex to be connected to the main terminal building and therefore enhance the national competitiveness and revenue-generating potential of the Airport.
SB Friedman's work included the following:
Case study analysis of comparable airports nationally with terminal-connected hotel and commercial uses; 

Analyzing the local market feasibility for hotel, office and retail uses (the hotel use was evaluated by Hotel and Leisure Advisors as a subcontractor to SB Friedman);

Identifying a market-supportable development program and associated design considerations to enhance the marketability of the project;

Developing three design concepts for the mixed-use hotel complex and refining the Ground Transportation Center concept (design concepts developed by City Architecture, SB Friedman's architecture subconsultant);

Estimating construction costs for hotel, pedestrian concourse and Ground Transportation Center (conducted by McGuinessUnlimited Inc., subcontractor to SB Friedman);

Selecting a preferred concept with input from the client and hotel experts;

Analyzing the real estate economic feasibility of the proposed hotel complex, and identifying public-private financing structures and procurement strategies for development; and

Developing a strategic action plan for implementing the project.
Results: Following United Airlines' announcement in early 2014 that Cleveland Hopkins International Airport would no longer have hub status, the project was on hold for a brief period. At the end of 2014, the team presented its final work product, which included a summary of the market study, site and design considerations, the preferred concept, and implementation strategies to the client and the local business community. SB Friedman has been re-engaged to restructure the project in light of the change in market demand.