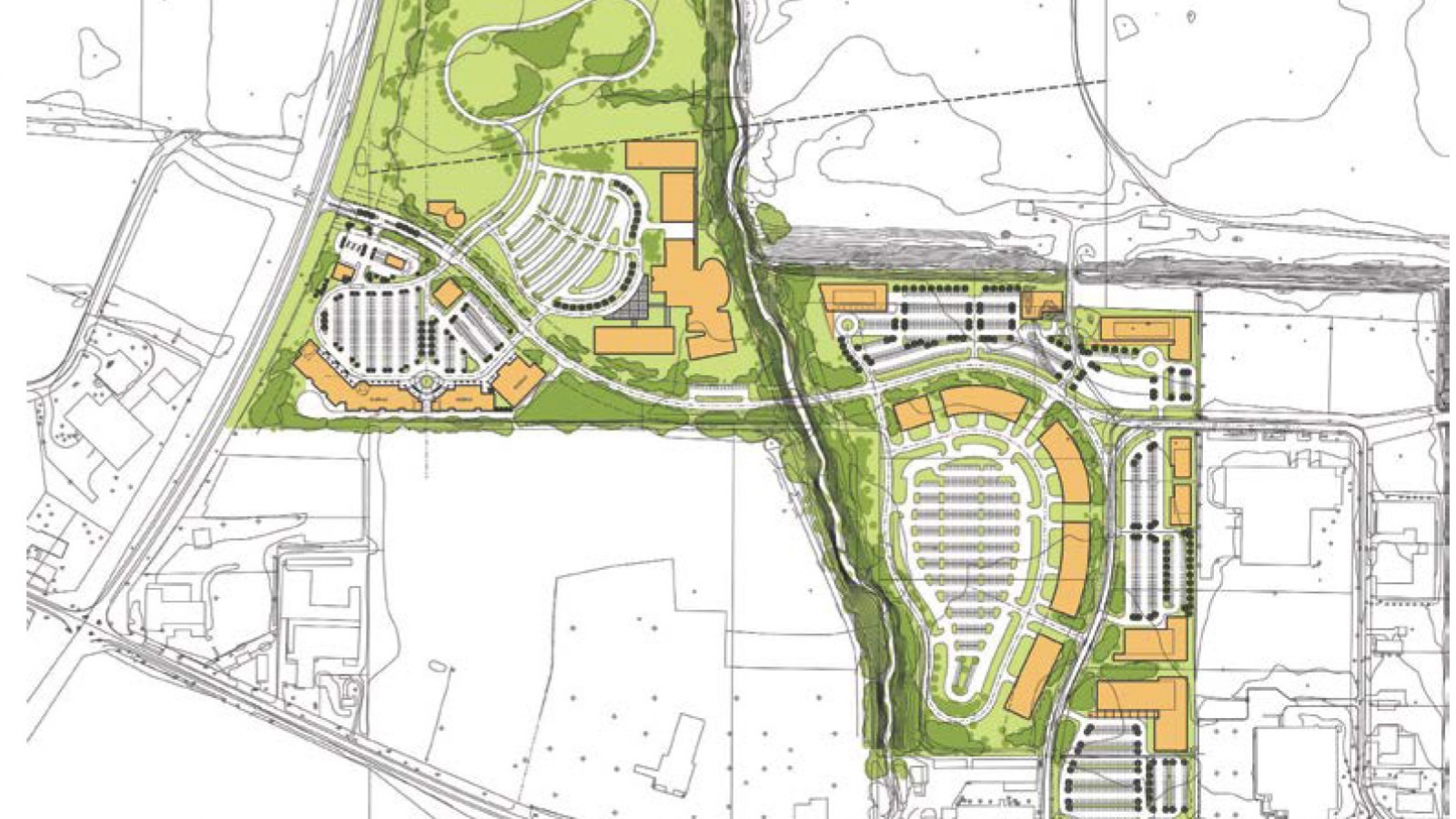 The Metropolitan Airport Authority of Rock Island County and the City of Moline entered into a Development Agreement with a private developer regarding approximately 105 acres of Airport-owned land located within a Tax Increment Financing district in the City. In the spring of 2012, the developer defaulted on the redevelopment agreement.
At that time, the Airport engaged SB Friedman to conduct a market assessment of the original development program in the Development Agreement to evaluate the near-term feasibility of implementing development of various sorts.
SB Friedman conducted reviews of market potential at Case Creek Trails for office, retail, hospitality and industrial uses. The firm conducted site and demographic analyses as well as interviews with brokers and regional economic development professionals. We concluded that the near-term potential for Class A office was limited and that further analysis of the other potential uses would likely be required if the Airport hoped to attract developers from outside the Quad Cities region to the site.
The Airport subsequently engaged SB Friedman to conduct additional research into industrial development potential and develop information to enhance the marketability of Case Creek Trails to developers. SB Friedman analyzed information from Quad Cities First, the local economic development agency, regarding the site parameters included in recent industrial site selection requests, local firms who have recently expanded, and existing industrial inventory in the area. We also conducted interviews with Quad Cities First and local brokers and reviewed growth projections by employment sector.
Results: The study results of Phase 1 were presented to the Board of the Airport Authority. Following additional analysis of the industrial market in Phase 2 of the project, SB Friedman developed a menu of strategic options identifying potential next steps for the Airport to pursue if it wishes to move forward with developing the Case Creek Trails Site. The project is currently on hold, awaiting a decision by the Board of the Airport Authority.