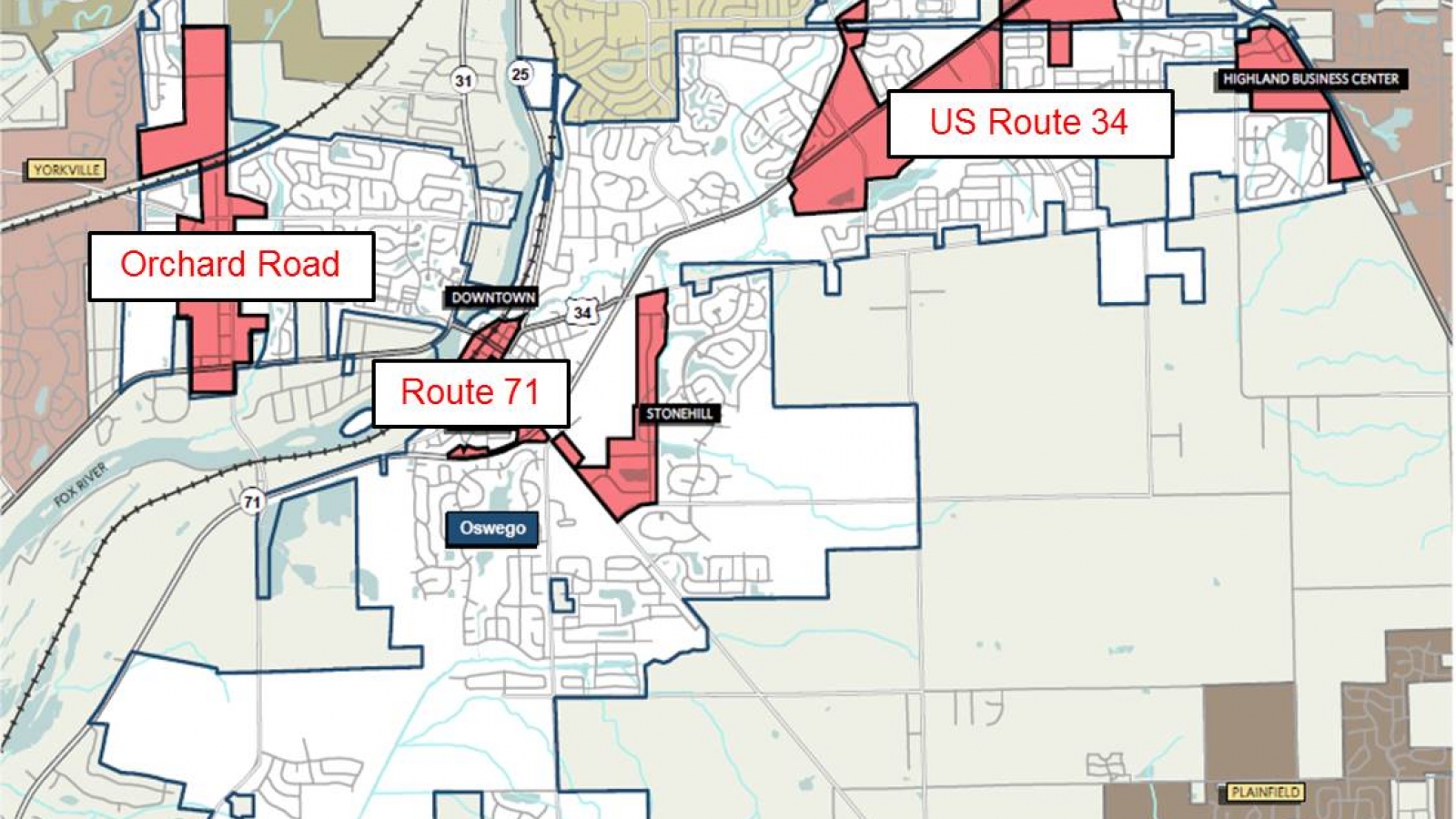 SB Friedman was engaged by the Village of Oswego as part of a team, including Ginkgo, KLOA, Inc. and Hitchcock Design Group, to conduct a market analysis as part of a Comprehensive Plan update. The goal of SB Friedman's market analysis work was to assist in creating a future land use plan that was based on future projections of the housing and retail markets. As part of our scope, we:
Analyzed demographic changes and identified implications for the future housing market; and

Estimated future supportable retail square feet and allocated appropriate land area for the future land use plan.
More specifically, we completed the following analyses by land use:
Residential
Reviewed historical growth patterns (population, housing starts, household size, vacancy).

Reviewed historical housing preferences by householder age for outlying western Chicago suburbs using Census Public Use Microdata Samples.

Prepared forecasts for future household change by age and the mix and type of housing that would likely be demanded in the future.
Retail
Analyzed the competitive supply and existing base of retail in the Village.

Researched the regional market trends that might impact retail development in the future.

Estimated trade area and future retail demand, and associated land area needed through 2025.
Results: The 2015 Comprehensive Plan was adopted in August 2015 by the Village of Oswego.