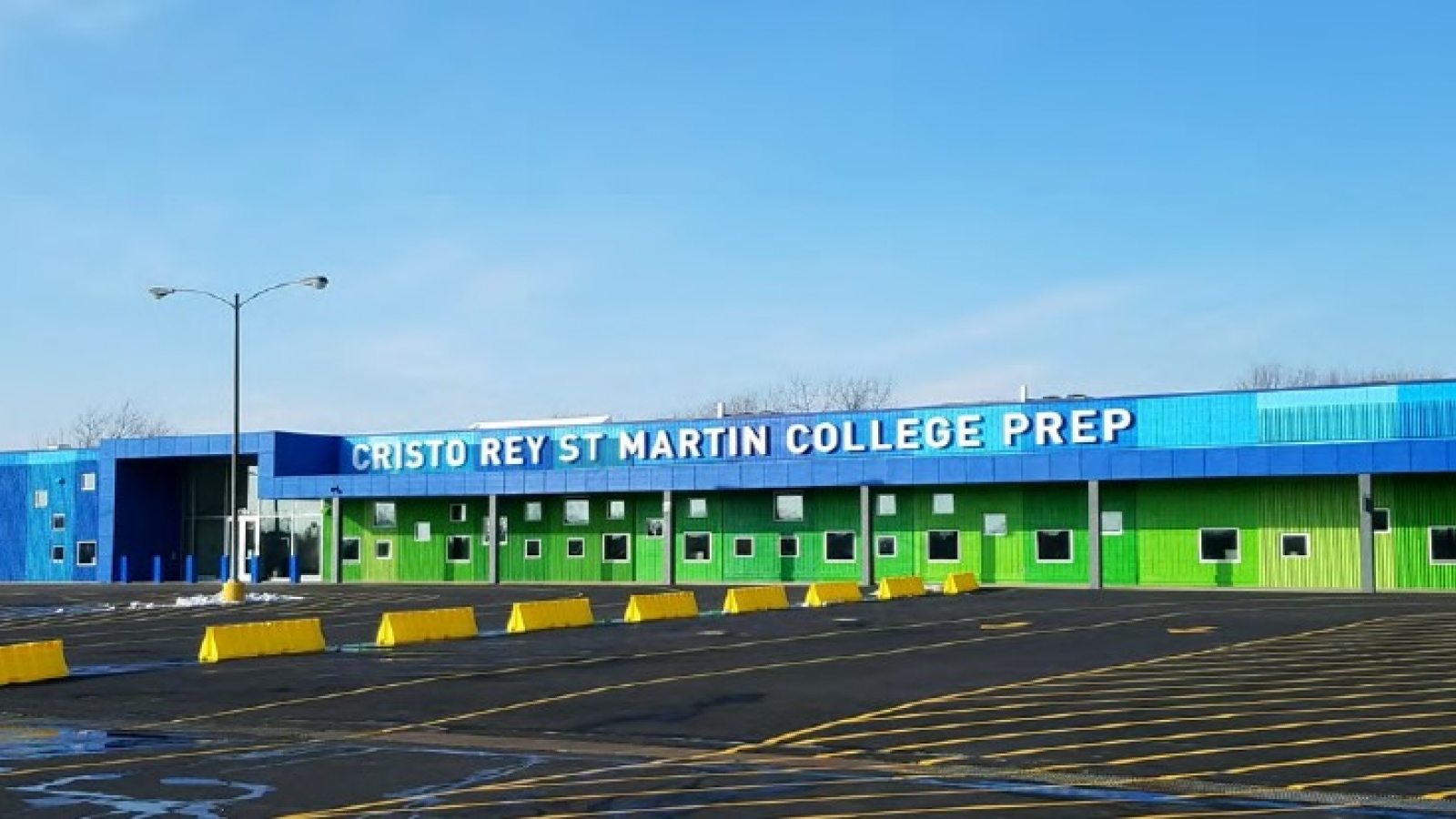 SB Friedman completed the successful closing of $18.5 million in NMTC allocation to support a new facility for a high-performing high school that serves an exclusively low-income student body.   
The multi-phase project transformed a long-vacant 119,000-square-foot Kmart building into a state-of-the-art college prep high school. The project's first phase, which was supported by the $18.5 million transaction, includes the creative reuse of 50,000 square feet of the building into 18 classrooms and three labs (Chemistry, Biology and Physics), a library/common area, and a cafeteria/auditorium. Future phases of the development include additional classrooms, a fine arts maker space, performance stage, and gym and fitness center. The new space allows CRSM to continue to be one of the highest performing schools across the Cristo Rey network. 
We worked with CRSM to capture and tell the story to an NMTC audience who was not familiar with the Cristo Rey model. With a large capital campaign providing the non-NMTC funding sources, we worked closely with development staff to ensure the funds were adequate for and compatible with NMTC.  As part of the financial structuring, we worked extensively with a local bank, who had not previously participated in an NMTC transaction, to educate them about NMTC, and get them comfortable with how their facility would fit into an NMTC structure. 
Results: We successfully closed on $18.5 million of NMTC allocation and the first class moved into the new facility shortly thereafter. Cristo Rey St. Martin has engaged SB Friedman for a second NMTC transaction to support a second phase of the new school.