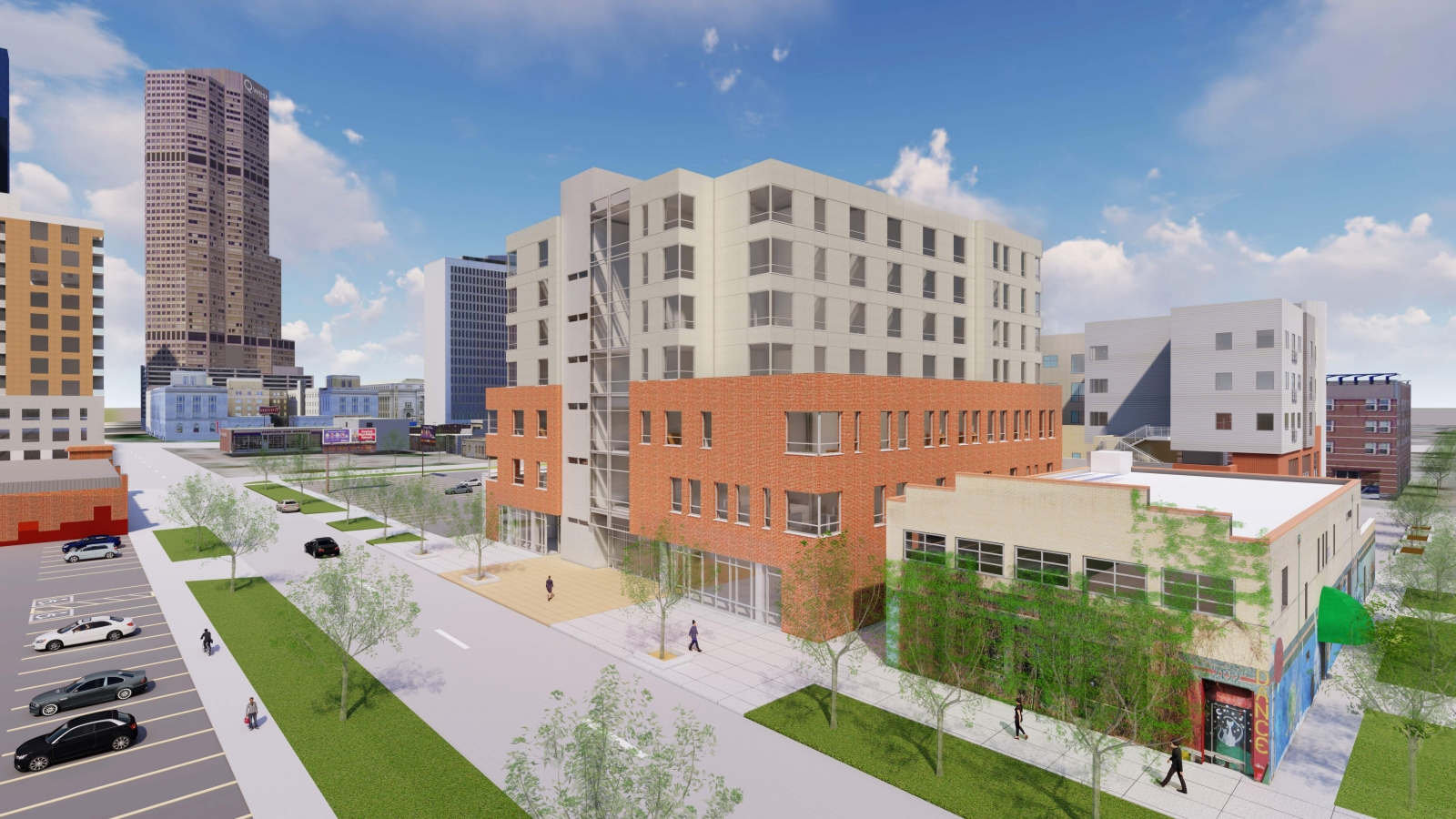 SB Friedman structured, attracted NMTC allocation for, and led the closing of an $18.75 million NMTC financing for a cutting-edge recuperative care facility sponsored by a Federally Qualified Health Center (FQHC) in Denver.

Colorado Coalition for the Homeless (CCH) creates lasting solutions for homeless and at-risk individuals by providing a continuum of services to its clients including primary care, mental and behavioral health delivered through an FQHC model. Stout Street Recuperative Care Center is a new, nationally innovative 37,077-square-foot facility that will use cutting-edge approaches to address key gaps in available services for Denver's homeless population. 

The project includes 75 beds to allow homeless patients with acute needs to recuperate after exiting the hospital while receiving ongoing medical treatment and connecting with housing and other services. The facility is co-located with a full-scale primary care clinic, creating a comprehensive campus focused on better medical outcomes and reduced hospital ER readmissions, and significantly improved life prospects for homeless clients.

SB Friedman assisted CCH with successful execution of an $18.75 million NMTC financing to provide a key funding source for the facility. The complex financing structure embedded the NMTC-financed recuperative care component within a 98-unit permanent supportive housing project developed using 4% and 9% low-income housing tax credits (LIHTCs). SB Friedman's services included:
Marketing the project to a national range of NMTC financing providers, attracting the full targeted amount of allocation
Securing top-of-market NMTC pricing
Structuring the transaction to leverage various loan and grant sources while navigating the differing compliance requirements for LIHTCs and NMTCs.
Leading the NMTC closing process, which was completed on-time and on-budget despite a highly complex structure and ambitious timeline.
Results: The project is now under construction with planned opening in the summer of 2022.