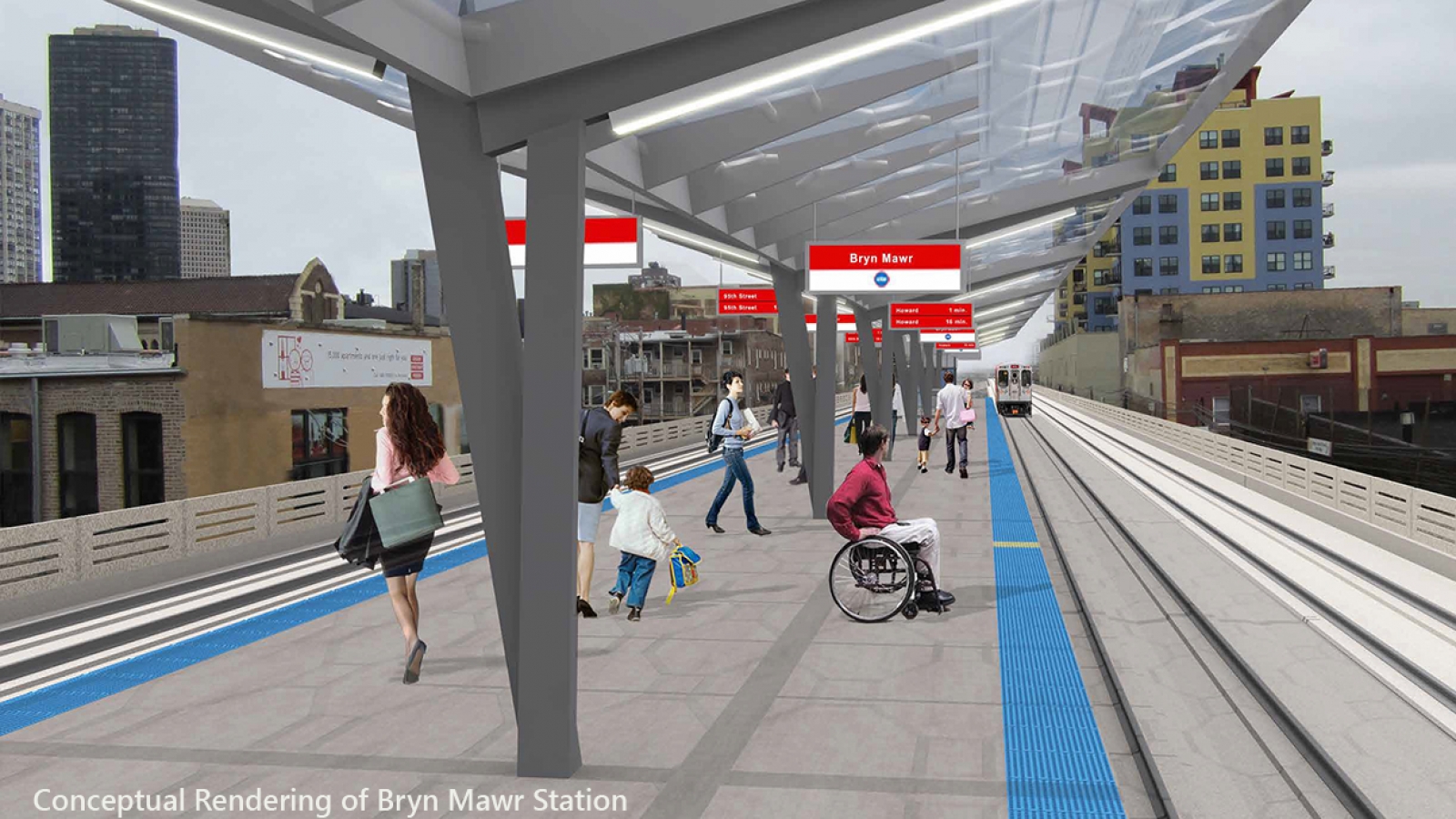 SB Friedman was engaged by the Chicago Transit Authority (CTA) to support the designation of a new type of Tax Increment Financing (TIF) district, which will be used to generate revenue for the $2.1 billion Phase One of the Red and Purple Modernization (RPM) Program. The RPM Program is the largest capital improvement project in CTA history, and will rebuild the nearly century-old North Branch of the Red and Purple lines, adding critical capacity to accommodate current and future riders. 
The RPM Phase One Transit TIF will be used to generate $625 million in funds to pay a portion of the local match required for the $1.1 billion in U.S. Department of Transportation (USDOT) grants for the RPM Phase One project. Because of federal deadlines, SB Friedman needed to complete designation of the first-of-its-type Transit TIF under an aggressive timeline. 
SB Friedman led a consulting team, including Johnson Research Group and Christopher B. Burke Engineering, and worked closely with the CTA, City of Chicago Department of Planning and Development, and Department of Law to: 
Prepare, edit and maintain adherence to a challenging timeline for approval;
Prepare draft and final boundaries for the Transit TIF, and prepare a PIN list (nearly 54,000 PINs);
Coordinate with City departments and the Cook County Clerk's Office to refine and verify the boundary and PIN list;
Conduct required eligibility analyses;
Prepare and finalize the Redevelopment Plan and Project;
Project final Equalized Assessed Value for the Transit TIF;
Prepare mailing lists and send over 410,000 notices to residents and taxpayers;
Conduct the public approval process; and
Complete two amendments to existing TIF districts to remove parcels and include those parcels in the Transit TIF. 
At the same time, SB Friedman also conducted a loan feasibility study to assist the CTA in preparing an application for a Transportation Infrastructure Finance and Innovation Act (TIFIA) loan from USDOT for approximately $622 million. We prepared a revenue projection model and conducted various sensitivity analyses to help understand the likelihood of the Transit TIF district being able to support the TIFIA loan amount. 
Results: City Council approved the Transit TIF district on November 30, 2016. In addition, the CTA was awarded the $1.1 billion in federal grants in January 2017. CTA is currently working with USDOT to obtain TIFIA financing.