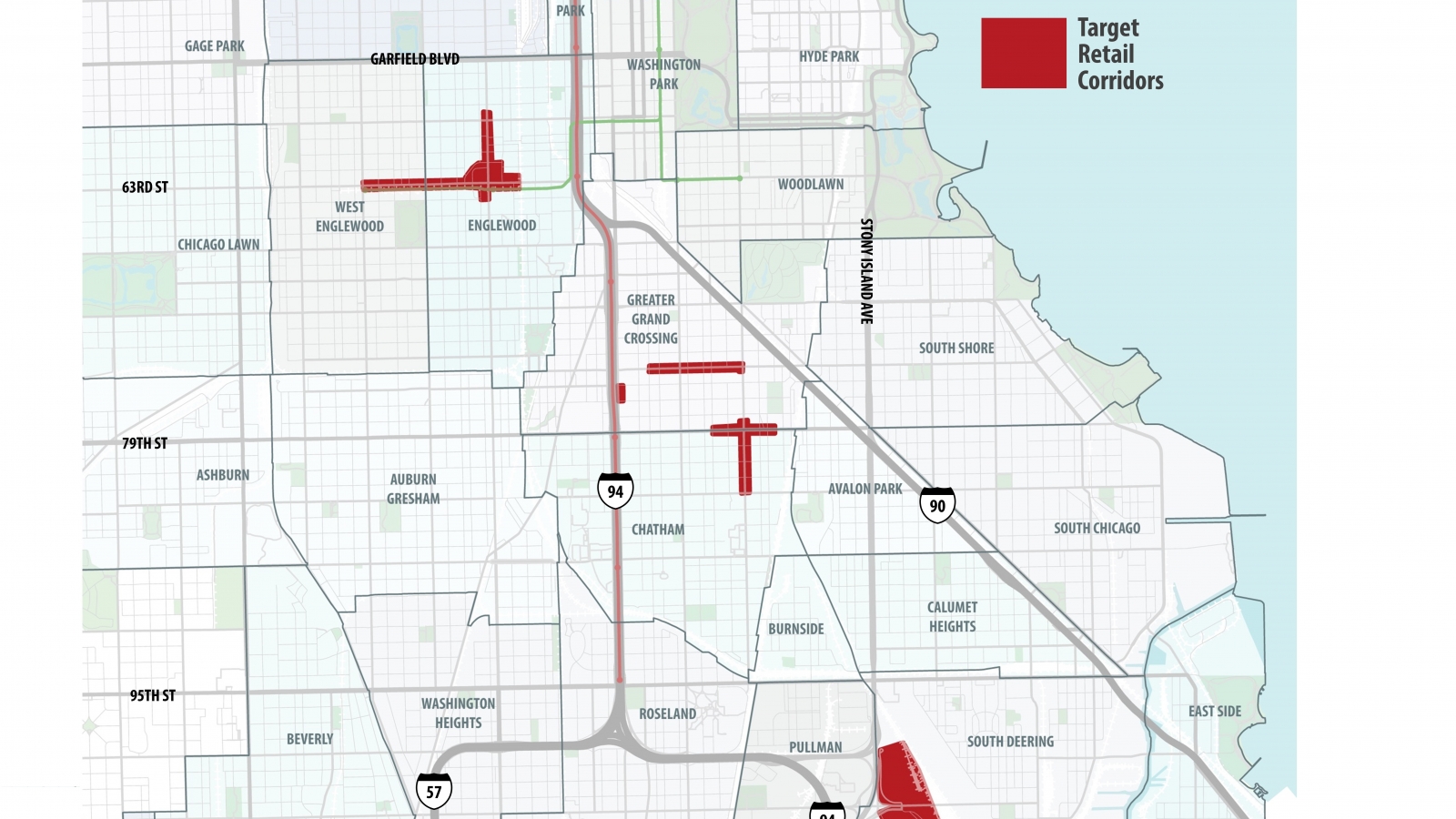 SB Friedman is assisting Chicago Community Loan Fund ("CCLF") in preparing Impact Reports that will describe the effectiveness of the JP Morgan Chase: Partnerships for Raising Opportunity in Neighborhoods ("PRO Neighborhoods") grant to the Neighborhood Retail-Chicago Collaborative.
The Neighborhood Retail-Chicago Collaborative ("Collaborative") is a partnership between CCLF and Chicago Neighborhood Initiatives Micro Finance Group ("CNIMFG") to grow and support commercial businesses in underserved low-to moderate-income communities in Cook County, particularly in the south side of Chicago and south suburban Cook County communities. The initiative was awarded a $3.49MM Chase PRO Neighborhoods grant, announced in late 2016. With the grant, CCLF and CNIMFG will provide technical assistance services and loans for commercial development opportunities with the goal of building stronger, healthier communities.
As a part of the grant agreement, CCLF and CNIMFG are required to report on the impact that the loans and technical service products are having on businesses, their employees, the neighborhood and community. SB Friedman worked with the Collaborative to identify mutually agreed-upon data metrics to measure program goals and outcomes including: relevant business-level metrics, place/neighborhood-level metrics, and proposed outcomes for reporting.
Results: SB Friedman developed a Fund Deployment Map Tracking System using Google Maps to spatially track pipeline and funded projects. We also developed four surveys to collect primary data using SurveyMonkey, another online interface. We are currently using these tools to track the impact of the ongoing loan program for a three-year period.