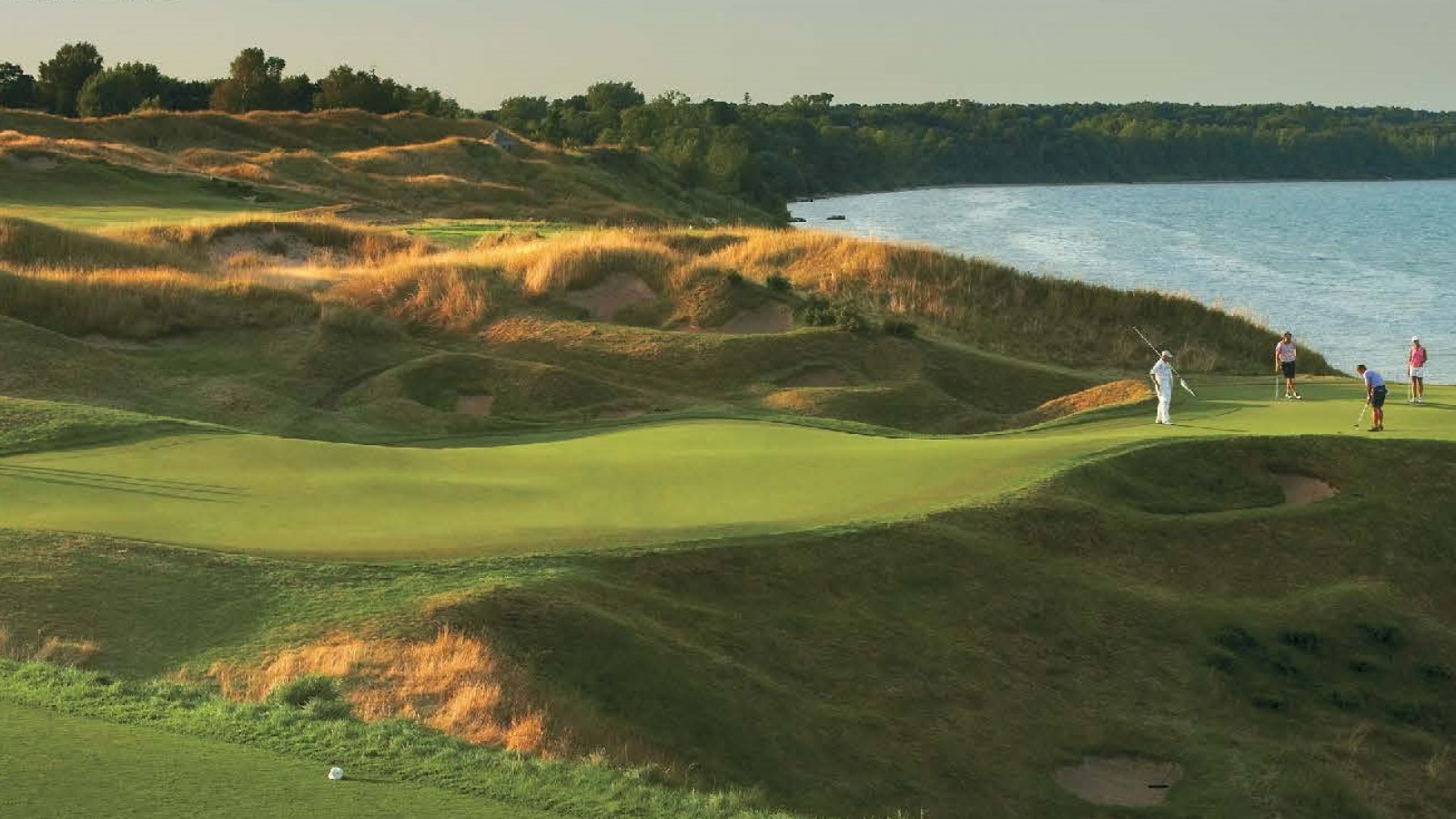 For Sheboygan County, Wisconsin, golf is more than a recreational activity – it is a key industry contributing to the strength of the local economy. Currently, Kohler Company ("Kohler") has developed, owns and operates two public golf destinations in the County: Black Wolf Run and Whistling Straits.
These two destinations comprise four courses that are ranked within America's 100 greatest public golf courses by Golf Digest's biennial list. Kohler is proposing to further establish the region as a key golf destination by building a fifth championship-level golf course, designed by Pete Dye, in the Town of Wilson in Sheboygan County.
SB Friedman was retained to estimate the economic impact of the proposed new course and clubhouse facility on three specific geographies: The Town of Wilson, Sheboygan County and an 11-county region. The economic impacts were measured and presented in terms of new jobs created, associated salaries and benefits, economic output (the value of goods and services produced), and new tax generation for the state and applicable local governments. We used IMPLAN, an economic impact assessment software system, to assist in the quantification of the direct, indirect and induced economic impacts. Rather than rely primarily on IMPLAN's data, which would provide employment, salary and purchases of goods and services for a typical golf courses and facilities, our analysis incorporated actual projected detailed payroll, salary and expense data provided by Kohler. This allowed us to facilitate a much more accurate analysis of the proposed course's economic impact. Our analysis found that when fully operational, the proposed golf course is projected to create 227 full-time equivalent (FTE) permanent jobs and generate nearly $21 million (2014 dollars) in annual economic activity for Sheboygan County households and businesses.
Results: Kohler is currently pursuing permitting to begin construction of the 18-hole golf course. They have included a copy of our report on their website to inform the public about the benefits and progress of the course. In 2017, Kohler Company sought to annex the property for the proposed golf course into the City of Sheboygan. SB Friedman was engaged to revise the property tax and economic impacts based on this annexation. The revised analysis is currently being used to support the request for annexation. City action on the proposed annexation is forthcoming.
Report: http://www.proposedgolfcourse.com/economic-impact-report