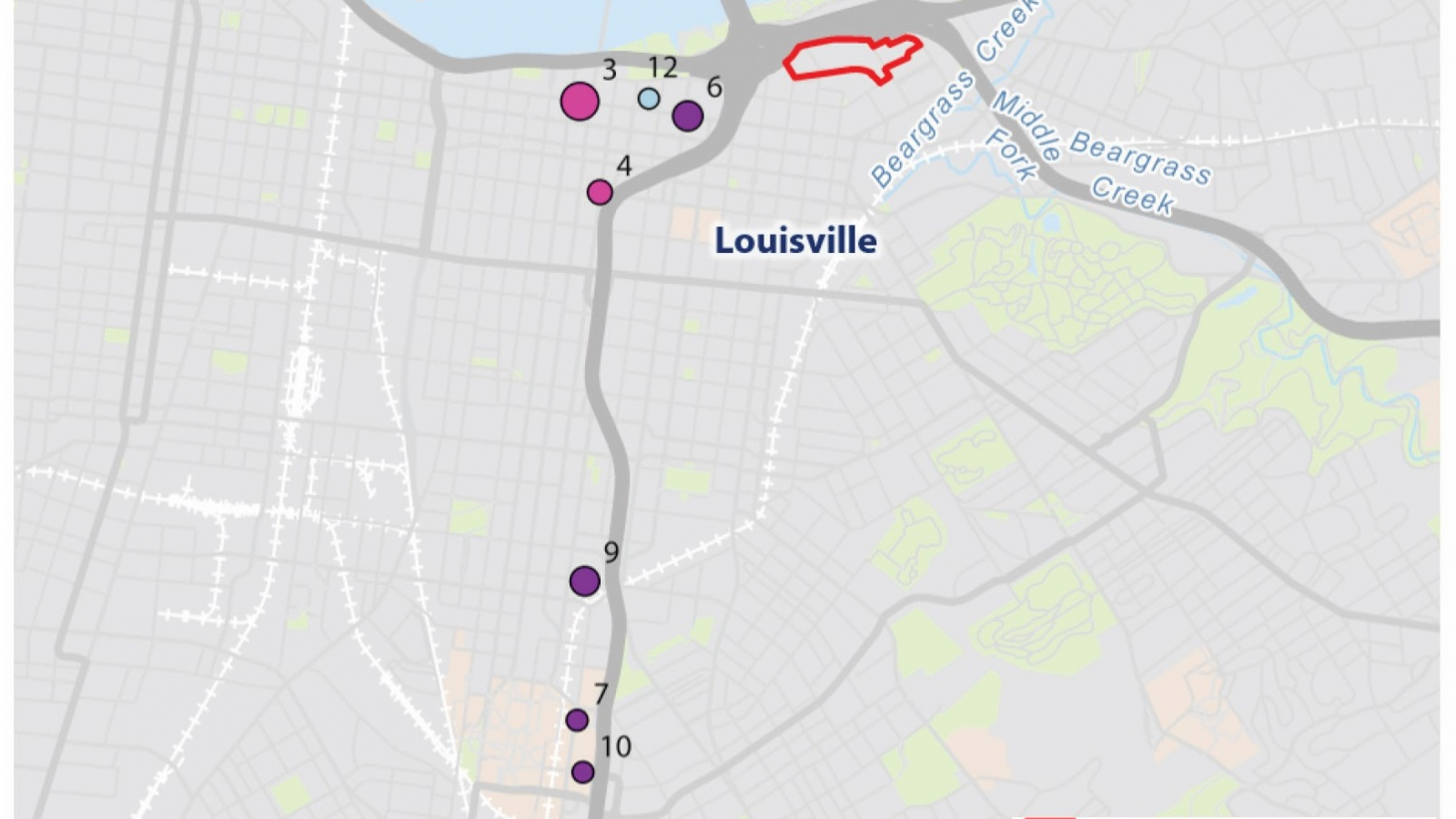 SB Friedman provided a market feasibility assessment, including tax revenue projections, to the Commonwealth of Kentucky (the "Commonwealth") to assist in sizing public assistance for a proposed stadium-anchored development district adjacent to downtown Louisville, KY.
The Commonwealth received an application for tax increment financing (TIF) assistance for a proposed mixed-use development district adjacent to downtown Louisville. The plan includes 340,000 square feet of office, 70,000 square feet of combined restaurant and retail, and 308 hotel rooms. The district would be anchored by a 10,000-seat stadium purpose-built for Louisville's professional soccer team. SB Friedman worked as part of a team led by Anderson Economic Group to estimate the overall net economic impact to the state in order to size the amount of assistance the Commonwealth would provide to the project. Our work included:
Assessing the overall feasibility of the proposed program given current market conditions for each use; and

Estimating incremental revenues generated by the project for all eligible revenue sources under Kentucky TIF law, including:

State property tax

Corporate income tax

Personal income tax

Sales and use tax
Results: The team prepared and presented a report detailing our methodology and  findings to the Kentucky Economic Development Finance Authority (KEDFA) in April 2018. The KEDFA Board voted to provide the applicant (Louisville Metro Government) with $21.7 million of assistance via a 20-year TIF district to support the $193.1 million project. The project is expected to break ground in 2018. The stadium is expected to open for the 2020 soccer season.