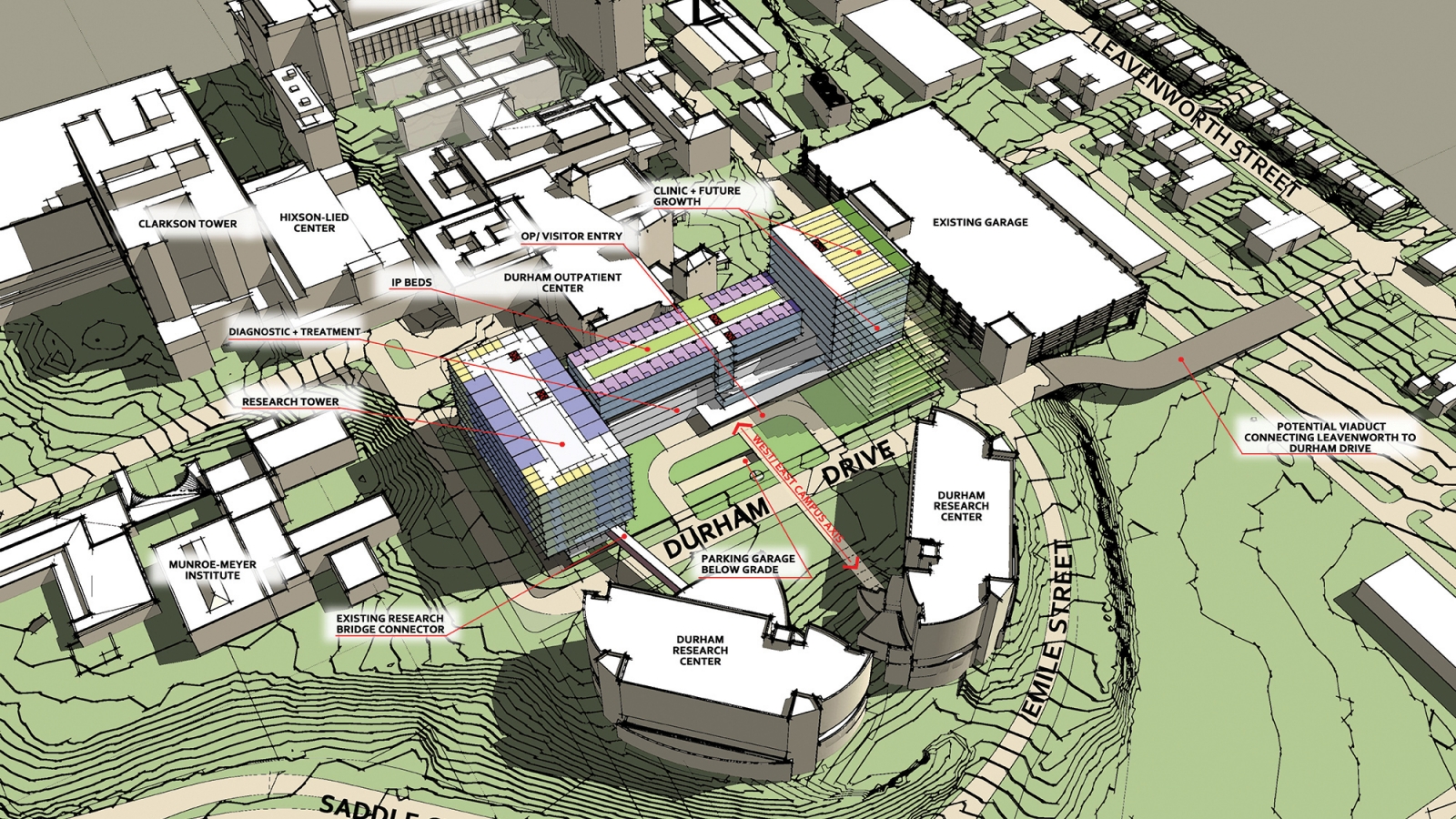 As sub-consultant to HDR Engineering, Inc., SB Friedman was engaged to develop tax and economic impact projections for a planned $370 million University of Nebraska Cancer Center in the Midtown neighborhood of Omaha. The purpose of our study was to:
Evaluate economic growth in Midtown since the 2004 adoption of the Destination Midtown Plan, and

Project tax, real estate and economic impacts resulting from the proposed UNMC Cancer Center project. We also projected impacts resulting from private redevelopment in the vicinity of the UNMC campus anticipated to be catalyzed by the Cancer Center project.
SB Friedman's tasks included:
Evaluating the change in assessed property values in the Midtown area compared to Omaha overall from the 2004 adoption of the Destination Midtown Plan to 2011;

Developing projections of incremental property taxes within the proposed TIF district, based on anticipated additional private development in order to provide a preliminary financing capacity estimate;

Developing projections of the indirect economic benefits of the Cancer Center project to the local economy in terms of retail and restaurant sales and the resulting potential development impact of those sales; and

Estimating the economic impacts of construction and ongoing operations of the Cancer Center project on the state of Nebraska.
In addition to the direct impact of 2,300 new permanent employees at the Cancer Center, our analysis included the estimation of the indirect impacts generated due to purchases of local goods and services by the Cancer Center and spending by the employees at local restaurants and retail establishments. We used IMPLAN Professional® ("IMPLAN"), an economic impact assessment software system, to estimate the indirect impacts of the Cancer Center project on the state of Nebraska in terms of new jobs created, employee compensation and economic activity generated.
Results: Our findings were presented to the Omaha City Council by the University of Nebraska Medical Center and used in the decision-making process when considering funding mechanisms for the project. The Fred & Pamela Buffett Cancer Center is under construction with a target opening date of spring 2017.