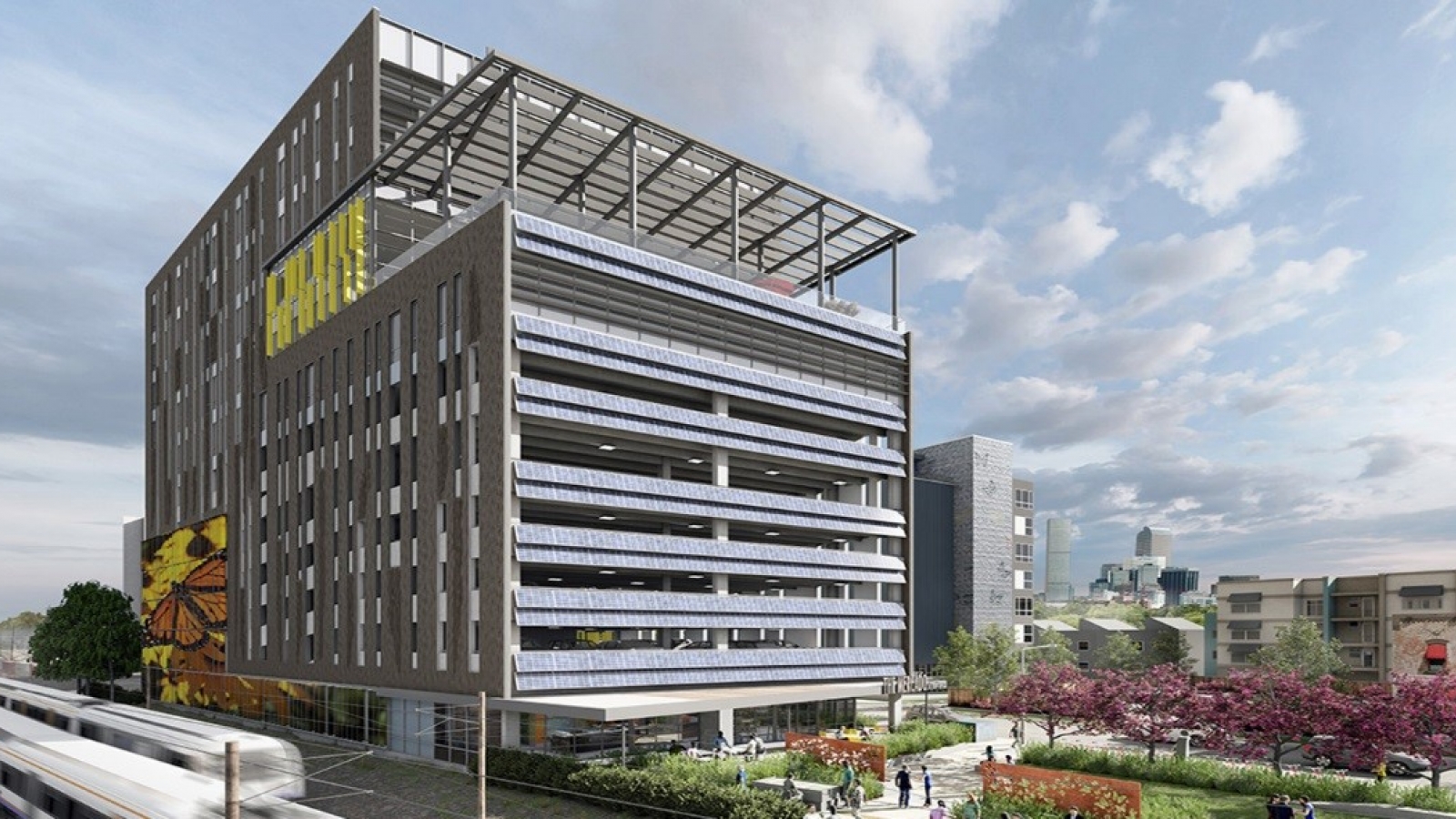 SB Friedman worked with Northern Trust to structure and close $32.25 million in NMTC financing for Denver Housing Authority's (DHA) Collaborative Resource Center. We worked closely with Northern Trust's local bankers to incorporate senior debt into the NMTC structure that included allocation from three third-party Community Development Entities (CDEs).
DHA's Collaborative Resource Center is a 175,000-square-foot facility that houses the headquarters for DHA, along with a community space, a Mercado, a nonprofit incubator, and market-rate, mission-oriented tenants. The LEED Platinum facility is located on a transit line and is the capstone to DHA's award-winning Mariposa development. The project is a model for collaboration between public agencies and the private sector to create a large-scale, community-driven facility.
SB Friedman was key to ensuring that DHA was able to maximize the benefits of NMTC financing through Northern Trust. Some key services that we provided included:
Assisting with structuring NMTC allocation from Northern Trust and three third-party CDEs;

Creating a financing structure that efficiently incorporated "small QLICIs";

Underwriting and negotiating deal terms with three third-party CDEs, with whom Northern Trust had not worked previously;

Working with the local Northern Trust office to incorporate senior debt into the transaction that was compatible with NMTC requirements; and

Working with Northern Trust to lead an efficient closing process.
Results: With SB Friedman's involvement, Northern Trust closed on financing with DHA in August 2017. The project is under construction and is expected to be complete in the first quarter of 2019.